Beyonce has already proven herself to be the queen of 2016, with her forthcoming Formation tour grossing $100m (£70.9m) in ticket sales. The Flawless singer will perform 40 dates in stadiums throughout the summer with several venues selling out in minutes. Touring promotional company Live Nation predicts the diva will claim one of the highest-grossing tours of the year.
Kicking off in April 2016, Beyonce, 34, will visit a range of cities including London, New York, Los Angeles and Miami in promotion of her new single Formation and rumoured sixth album. Arthur Fogel, chairman of Live Nation Global Touring who are handling the singer's jaunt, says the company are thrilled with the healthy ticket sales.
Fogel told Billboard the sales are "beyond fantastic. When you go up [on sale] and sell out stadiums, and in some markets multiple stadiums, it's big". Beyonce added a second date at London's Wembley Stadium earlier in February when tickets sold out in less than 30 minutes, while she enjoyed similar popularity in Chicago – where she has added an extra show.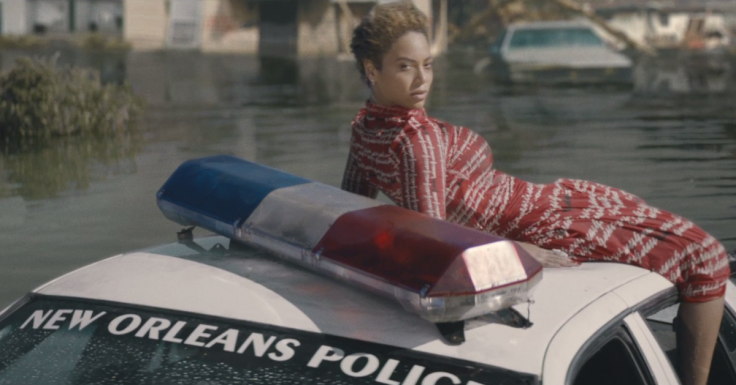 Other sold-out cities include, New York, Philadelphia, Boston, San Diego, Miami, Baltimore, Atlanta, Houston and Santa Clara, California. Beyonce's tour announcement came immediately after she performed at the Super Bowl half-time show alongside Coldplay and Bruno Mars and just a day after she debuted the Formation music video.
Describing her marketing campaign as "genius", Fogel added: "I have to congratulate the great team on our side that does these things, and I congratulate her team, because it was all really well done, well set up, and well-executed all the way around." According to Billboard, ticket sales for the Formation tour have already reached $100m and are expected to soar in the three months until the trek begins.
Beyonce has even managed healthy ticket sales of more than 33,000 at the Nissan Stadium in Nashville, where police unions are threatening to boycott the show over claims her performance at the Super Bowl featured anti-authority messages and Black Panther tributes. Projected ticket sales for the Nashville show are expected to reach $4m.
The Grammy-winning singer's ticket sales are impressive considering it is solely a stadium tour – even Taylor Swift's top-grossing 1989 tour incorporated arenas. Beyonce is holding court for female performers in the touring stakes as The Rolling Stones and Coldplay are the only other major stadium tours currently scheduled for 2016.