Beyonce and Rihanna are possibly the most compared women in pop. It almost doesn't feel right to pit the two singers against each other but when they have so many common interests, are at the top of their game and one allegedly throws shade at the other, it is hard not to place the facts side-by-side. Both women are heading out on massive tours in 2016 but only one appears to be winning so IBTimes UK takes a look at whether RiRi's Navy or queen Bey's Beyhive have the bigger force.
After four years away from music, Rihanna returned with her much-delayed eighth studio album Anti in January. Despite its limited release through her mentor Jay Z's music streaming service Tidal, Anti was certified platinum within hours after clocking up more than 13 million listens in less than a day. The album shot to number one on the US Billboard 200 chart but when weighed up next to Rihanna's previous albums, Anti just doesn't quite have the same buzz and the only notable song is the lead single Work.
Critics loved it but the social media reaction to the Drake-assisted Work was mostly lukewarm with many mocking the indecipherable lyrics. The whole promotion and release of Anti, which came without prior warning, just felt incredibly limp and without much enthusiasm despite fans having to wait an uncharacteristically long time to hear a full body of work from RiRi. Even to this date, the only notable single from the record is Work – can you name or sing-a-long to any other song from the album? (Non-Navy members only permitted to answer).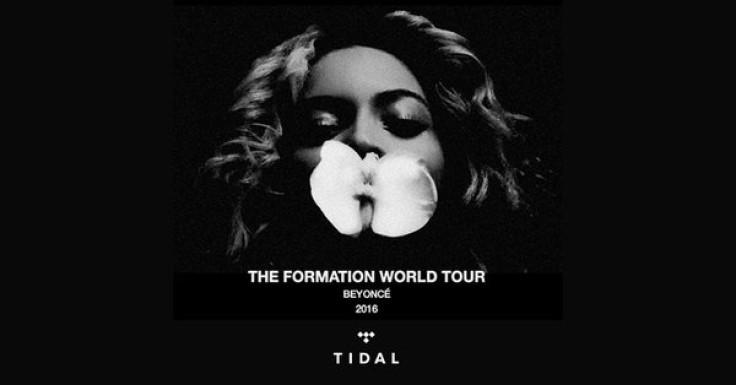 Thus with the minimal hype, it should come as no surprise that Rihanna's stadium tour has stumbled in its attempts to get off the ground. The Anti World Tour was due to launch in February but was postponed suddenly, reportedly due to production issues but it was enough to cast doubt on RiRi's preparedness to go on tour. The jaunt became shrouded in even more scandal when the 28-year-old suddenly cancelled two UK tour dates with rumours suggesting she was unable to sell a substantial amount of tickets in those venues for the shows to go ahead.
One person who doesn't have a problem in this department is Beyonce. When announcing RiRi's cancelled show in Sunderland, even the venue's commercial director couldn't help but throw Beyonce's popularity in the face of RiRi's misery. Gary Hutchinson said: "We still have an exciting summer of events planned at the Stadium of Light however, including the sell-out Beyoncé concert, which everyone is looking forward to."
Ouch! The facts and figures prove Beyonce is killing it on the touring front already with just one promotional single and no album on the horizon just yet. Days after she announced the Formation World Tour following her performance at the Super Bowl Half-time Show in February, touring promotion company Live Nation revealed that the singer's ticket sales had already reached $100m (£70m) – even more impressive given that it is a stadium-only show. Billboard predicts that Formation will be one of the highest-grossing tours of 2016 and certainly the biggest from a female artiste.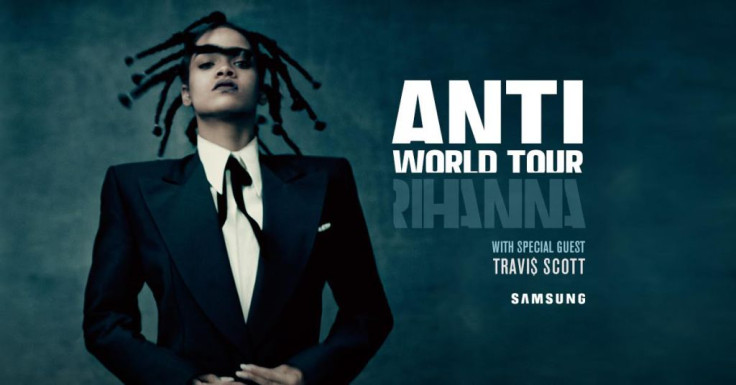 The only thing supporting Beyonce's tour is the Formation single, released a day before Super Bowl 2016 and features the singer proudly acknowledging her African-American roots while supporting the Black Lives Matter movement. The song has taken on a life of its own with the Beyhive loving it, the political message rubbing others the wrong way and even police unions threatening to boycott Beyonce's tour as a result.
It really reveals the true merit of a performer when they can sell out a tour without having released an album in over two years – Beyonce's self-titled fifth solo album came out in December 2013. It is not the first time the Grammy-winner has done this either as she was midway through her mammoth Mrs Carter Show World Tour in 2013 when she released the album as a surprise. Prior to that, the sold-out tour was filled with Beyonce's greatest hits both as a solo entertainer and from her time as a member of Destiny's Child.
When Rihanna announced the Anti tour, the accompanying album was yet to be released but the response was nowhere near what Beyonce achieved with the Formation dates. Beyonce and Rihanna will always be pitted against each other but the ultimate winner in the battle of the divas in 2016 is quite clearly the Flawless one herself, queen Bey.
Rihanna's Anti tour begins in Jacksonville, Florida on 12 March while Beyonce will launch the Formation tour on 27 April in Miami, Florida.
Watch Rihanna and Drake's Work music video: