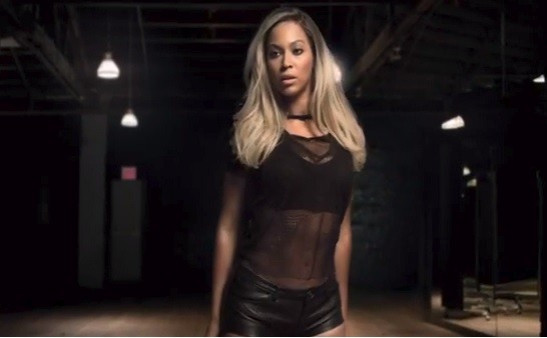 Beyoncé has debuted her comeback single, Grown Woman, in her new Pepsi advert.
The 31-year-old singer unveiled the clip, which pays homage to pivotal moments from her solo career and her Destiny's Child days.
In the 60-second commercial, the Single Ladies star comes face to face with her past and can be seen battling reflections of her old self in a dance off.
Jay-Z's wife shows off her curves in erray of ensembles including her pink Bootylicious outfit, her Crazy in Love white tanktop and denim shorts and her black leotard from the Single Ladies video.
It closes with the message: "Embrace your past but live for now."
This is the singer's fifth commercial with the brand since signing on as an ambassador in 2002.
"I had so much fun collaborating on this campaign. I got to re-live some of my favourite past characters and looks," Beyoncé said.
"It was the first time I saw those costumes in years and it was very emotional. I'm proud of those moments and they all connect in some way and have helped me evolve into who I am today."
Grown Woman, produced by Timbaland, is from her forthcoming Mrs Carter Show album. The single is expected to be released on 8 April.
Watch the advert here: