David Goffin has warned the 'big four' of Roger Federer, Rafael Nadal, Novak Djokovic and Andy Murray that it will be difficult in the future to win titles like they have been as there are two generations out to beat them.
The Belgian became the first player in 2017 to beat both Nadal and Federer and it came at the ATP World Tour Finals in London last week. He beat the former in his first round robin match and the latter in the semi-finals.
After Nadal and Federer had dominated the season – winning a combined 13 titles including equally sharing the two Grand Slams – the two top ranked players were bested by the younger players on tour. Grigor Dimitrov won his first ATP Finals title beating Goffin and the latter believes there are two generations of players now capable of winning titles on the ATP Tour.
Goffin, at 26, believes that he and Dimitrov, also the same age, are in a generation between the "big four", who are 30+, while the likes of Alexander Zverev, Denis Shapovalov and recently crowned ATP Next Gen champion Hyeon Chung are in the younger generation trying to make a mark on the ATP Tour.
The "big four" are favourites to continue their dominance when the new season resumes in 2018. Nadal and Federer will look to continue their momentum, while Djokovic and Murray will be returning from lengthy injury layoffs.
However, with the likes Zverev, Dimitrov and Goffin challenging regularly for titles – the former won two Masters Series titles in 2017 - there could be a minor power shift if the veterans of this era are not at their best.
"There are different generations," Goffin said before his ATP Finals loss to Dimitrov, as quoted by the Express. "There is - how can I say - not the old generation, but the generation of Federer, he's almost 10 years older than me, so we are not from the same generation.
"But he's still there. He's still playing such a nice tennis. You have Rafa, Djoko, Murray, all the same age.
"Then you have the next generation. As you saw last week in Milan, there are so many good players coming," the Belgian added.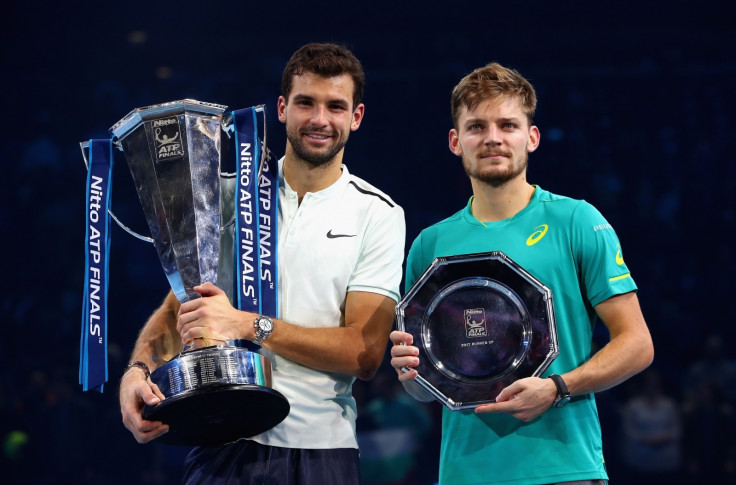 "It's going to be tough in the future. But me and Grigor, we are almost the same age, and we are between the generations."
"We are here in the final of the ATP Masters. It's our generation. But we are here and we are fighting to beat the young guns and also the old ones!" Goffin explained.