Big four supermarkets continue to feel the heat from discount chains
UK grocery prices continue to fall year-on-year as the supermarket price war rages.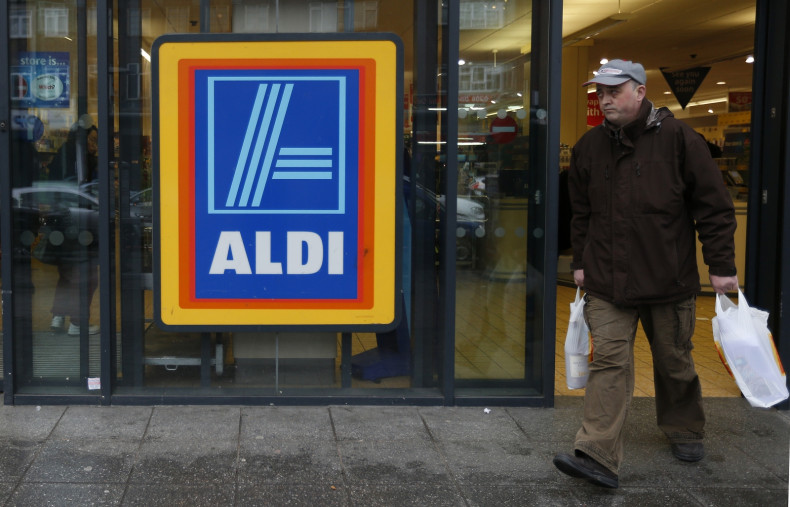 Discount chains Aldi and Lidl posted a combined record share of grocery spending, as the UK's fierce supermarket price war continues, according to new market data.
Grocers Aldi and Lidl jointly notched a 10.5% share of the market compared to a year ago, according to the latest till roll data from Kantar Worldpanel for the 12 weeks to 19 June.
Aldi and Lidl saw their market shares hit 6.1% and 4.4% of the market, and increased sales by 13.8% and 11.5% in the period respectively.
Each of the big four supermarkets lost market share on a year ago, with overall sales at the country's largest grocer Tesco dropping by 1.3% to 28.2%, while sales at Morrisons fell by 2.4% to 10.8% reflecting store closures.
Sales at Sainsbury's fell by 1.4% to 16.3% and Asda suffered a 5.9% drop to 15.6% in the period.
Supermarkets continue to battle each other over prices as consumers hunt for a cheaper weekly shop, leading to the rise of discount retailers.
Slowing supermarket sales, which dates back to summer 2014, saw like-for-like grocery prices slump by 1.4% on last year as overall supermarket sales fell by 0.2% in the same period.
The research group also warned that any long-term weakening of the pound as a result of last week's Brexit vote could push up grocery prices.
Fraser McKevitt, head of retail and consumer insight at Kantar Worldpanel, said: "With an estimated 40% of the food we consume sourced from overseas, any long-term change in exchange rates may threaten the current period of cheaper groceries.
"Historically, higher prices have led to consumers looking for less expensive alternatives such as own-label products, seeking out brands on promotion or visiting cheaper retailers."
This viewed was backed by rival data body Nielsen.
Mike Watkins, Nielsen's UK head of retailer and business insight, said: "While the Brexit decision is unlikely to change shopper behaviour in the short term, we can expect some change in consumer sentiment and, possibly, a return to low inflation next year – should sterling's depreciation continue and global commodity prices strengthen.
"However, for now, the battle for market share continues and shoppers will benefit from falling prices at food retailers due to price cuts and the deflationary environment."