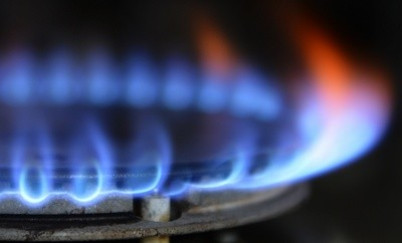 After a three-and-a-half hour grilling by MPs, the Big Six energy company bosses who have slapped price hikes averaging 9% on consumers would have left Westminster feeling decidedly unroasted. Someone should have turned up the power.
It left Labour leader Ed Miliband accusing them of offering a list of "excuses" when what customers wanted was action.
"We don't need more excuses and more reviews. What we need is action against companies that are overcharging people and taking advantage of a broken market," he said.
His remarks came after energy committee session during which a couple of the more combative MPs expressed the frustration and anger of consumers. They accused the firms of "outrageous" behaviour including profiteering, forcing customers to chose between heating and eating this winter, and operating as a cartel.
Labour's John Robertson led the attacks. He accused the companies of leaving thousands of people to die of hypothermia every year because they could not afford their bills or they had been put on to pre-pay meters which they could not afford to top up.
He also suggested it might be illegal for the firms to charge up to £38 for a letter and £67 for a visit to people unable to pay their bills, so increasing their debts.
But what the session boiled down to was the committee being told a remarkably similar story by all the companies - British Gas, Npower, SSE, EDF, Scottish Power and E.On.
They denied buying raw energy from their own generating arms at above-market rates and insisted they poured billions of pounds back into Britain in investment and kept prices as low as possible. They denied acting in concert when it came to hiking bills.
And they all agreed David Cameron's proposals to scrap green levies, including those helping hard-pressed families which they branded a "stealth poll tax", and put them on to general taxation instead, was a good idea.
They also supported Cameron's suggestion of a competition test which, they said, would show how fair they were, and they even suggested it was time for a full competition enquiry. They were less keen on Miliband's price freeze proposal.
Best filibusters
William Morris, the managing director of SSE, told MPs that his firm had faced a 4% increase in wholesale costs over the last year while the cost of transporting energy to homes had risen 10%, and the cost of government and environmental schemes had risen 13%.
While Ian Peters of British Gas said his company had "agonised" over the decision to raise prices and was acutely aware of customers' stresses and strains.
But Stephen Fitzpatrick, the MD of one of the smaller providers, Ovo Energy, had a field day and used the session as a long advertisement for his firm, telling consumers they could never trust the Big Six and urging them to swap - to his cheaper alternative.
"The energy companies are charging the maximum price they feel they can get away with..to customers they feel will not switch."
If the Big Six had all charged the same unit costs as he had done in 2012 they would have saved customers £3.7bn, he said.
Turning to the MPs' questions about company profits, he said: "We are all trying to track down where the money is going. We will never find it. These guys are the best filibusters in the business. What we need is more competition."
Similarly, Co-operative Energy boss Ramsay Dunning said the industry looked like it was operating as a Cartel. "I don't believe it is but it looks like it from the outside and that deters competition," he said.
Labour's John Robertson delivered some of the most robust questioning and told the Big Six: "The people in this country do not trust you" and he demanded a reassurance from all the firms that they would not cut off the elderly or disabled people for failure to pay bills this winter.
They all agreed and the MD of SSE, William Morris declared: "That is a really important question. The quality of the people in this company and their passion for doing the right thing is second to none. But we are not getting that message across.
"We need you to help us get that message across. There is no need for anybody in this country to be in that position," he said.
At the end of the session which was littered with the word "transparency" from the company representatives, the committee seemed as unclear about exactly how the huge price rises had been arrived at as when they started. Certainly many of those following the procdeedings were little the wiser.
Ed Miliband has forced the issue of energy bills to the top of the political agenda and put the comapnies onto the defensive and, after this performance, he has shown he is not about to ease off.
READ:
Energy Select Committee: 'Power Giants Charging Maximum Price They Can Get Away With'