Bigg Boss Season 8's first wild card entry, singer Ali Quli Mirza, is set to make a grand entry into the house tonight (October 15). Reportedly a close friend of host Salman Khan, Mirza is all set to shake things up in the Bigg Boss house.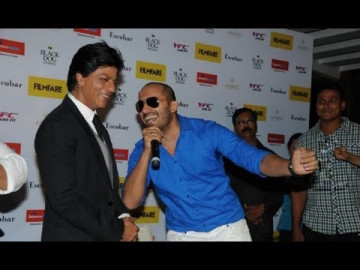 "My aim would be to entertain everyone. If someone is good to me, I'll be good as well. However, if anyone tries to act smart, I'll be over smart," he said during an interview with Bollywood Life.
Mirza also revealed that he knows most of the contestants already and plans to romance "each and every girl" in the house.
"I will romance each and every girl there. On Monday, I will romance Karishma, Tuesday it will be Sonali, Wednesday will be Diandra. So yeah, I would romance every girl, so that no one feels left out," he said.
The singer also seemed pretty confident about breaking the myth that wild card entries never actually win the show.
"I hope I will be able to break that myth and win Bigg Boss season 8", he said. "I would definitely try to. I come from a very small village, but today, I have made a name for myself in the music industry."
Last season, wild card entry contestant Ajaz Khan became quite popular with the viewers and came quite close to winning the show. He lost out in the grand finale and finished in third position.
Click here to watch Bigg Boss 8 live stream online.
You can also click here to watch the 24/7 live feed from the Bigg Boss house.