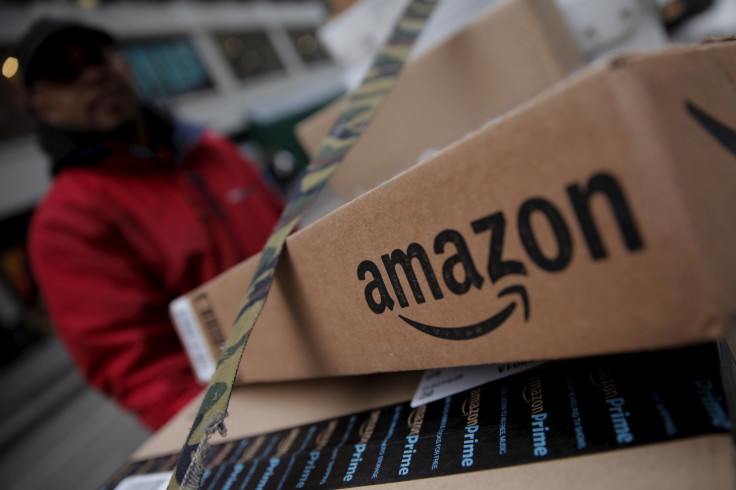 The Fraternal Order of Police (FOP) have called on Amazon to pull a shirt from a third-party sale online that reads "Bulletproof: Black Lives Matter." On Thursday (22 December), Walmart decided to remove the shirt from the online sale after the biggest police union in the US said it was "offensive".
In an open letter to Amazon CEO Jeff Bezos dated Wednesday, FOP president Chuck Canterbury urged the online marketplace executive to remove the "offensive" shirts and sweatshirts that carry the slogans 'Bulletproof,' 'Black Lives Matter' and the "urban myth" of 'Hands Up, Don't Shoot'.
"I believe you share the FOP's goal of increasing the bonds of trust between the men and women of law enforcement and the communities they serve," Canterbury wrote. "I wanted to let you know that my members are very upset that you and Amazon are complicit in the sale of this offensive merchandise.
"I understand the that these are third party sales, but Amazon does have the ability to prohibit the sale of products which are offensive to the public and which may damage your company's good name amongst FOP members and other active and retired law enforcement officers."
At the time of publication, the T-shirts and hoodies were still available for sale via Amazon.com.
Canterbury also criticised third-party sellers for making money by "exploiting the racial divisions in our country — divisions that the FOP is working hard to heal at the local, state and national level."
"Commercializing our differences and perpetuating the myths which harm the relationship between the protectors and their communities is wrong at any time of the year, but it is especially egregious now", he wrote. "This should be a time for joy and no family who has lost a son or daughter, whether in the line of duty or in a tragic event, should have their pain turned into someone else's profit."
FOP's executive director James Pasco told CNN that "the bulletproof thing goes to the new assertiveness of some violence prone individuals to take action directly against police. We find it offensive for that reason".
Speaking to the Guardian, Canterbury said the FOP will continue to press retailers to pull such merchandise from their stores "until Black Lines Matter makes statements that they do not approve of violence".
Walmart said in a statement on Tuesday that it decided to pull the "bulletproof" merchandise from online sale after "hearing concerns from customers". However, it noted that, like other online retailers, it will continue selling items offered by third parties that include slogans such as Blue Lives Matter, Black Lives Matter and All Lives Matter.
Old Glory Merchandise, the third-party vendor selling the "bulletproof" shirts, has also decided to remove the shirt from its own site as well.
"It wasn't a big seller," Old Glory owner Glenn Morelli told CNN. "The Blue Lives Matter sells more than the Black Lives Matter or bulletproof shirts combined.
"We don't like to offend anybody. When you sell that many, you have to sell all different kinds of shirts. It's hard to make everybody happy."