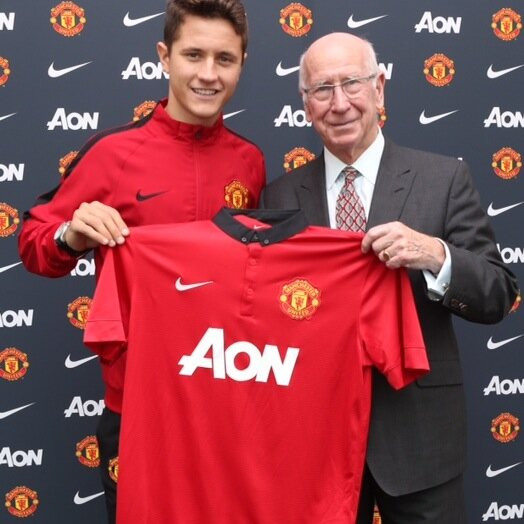 Athletic Club Bilbao president Josu Urrutia fired a parting shot at Manchester United's latest big name signing Ander Herrera claiming the midfielder lacked the commitment to stay at the La Liga side.
Speaking to Spanish newspaper AS after United triggered the player's release clause, Urrutia said: "Athletic should aspire to have players whose first choice is to defend the shirt of this club. In this sense, Ander Herrera's decision [to leave the club] doesn't fit with that idea -- so it's a disappointment.
"This is not a good time but doesn't in any way alter our philosophy. We have a squad with great players and we will continue with the same determination."
The Spanish side were initially unwilling to part ways with Herrera and tried to block his exit by rejecting United's first proposal to meet his €36m release clause.
But the Old Trafford club finally completed the £28m deal by paying the buy-out clause directly to the Spanish football federation via Herrera himself, leaving Athletic with no choice but to accept the transfer.
A statement from the club added: "The Athletic Club thanks Ander Herrera for his dedication during the three seasons he has enjoyed the club and wishes him the best in his future sports projects."
Athletic are bound by a Basque-only players rule which makes it very difficult for them to replace players and are very disappointed about losing Herrera.
After the deal Herrera explained on Twitter that he "couldn't turn down" the chance to join such a big club.
"Manchester United, one of the biggest clubs in the world for all its represents, will give me the opportunity to compete for all the trophies and continue to grow as a player and a person in another country and in another League; for this reason I have to tell you 'see you soon' today.
"I would never leave Athletic unless it was to join an irresistible project like this, since very few clubs in the world can offer me all that I have been lucky to live through at this great club. Sincerely I think this is a key moment in my career and I could not turn it down."