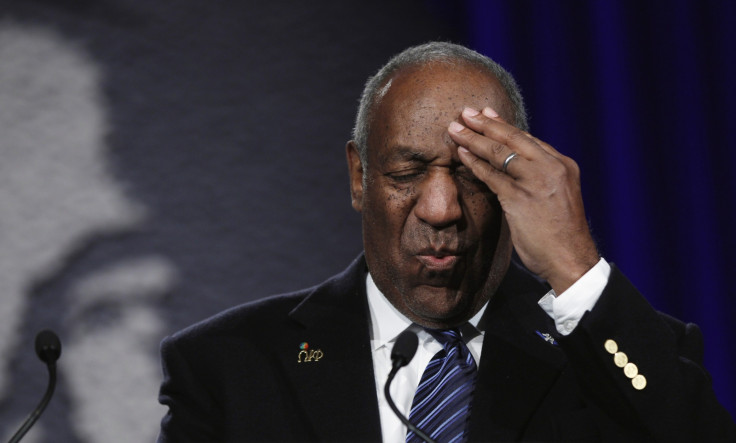 Former model Janice Dickinson says she wants Bill Cosby to be castrated after the embattled comedian admitted purchasing sedatives to give to young women he wanted to have sex with.
The Cosby Show creator has been embroiled in an ongoing sex abuse scandal since 2014 after more than 30 women came forward to accuse him of drugging and raping them. He denied the allegations.
In November of last year, Dickinson alleged that in the 1970s, he used the promise of advancing her career to lure her to a hotel room before allegedly drugging and raping her. She claimed that that she blacked out after Cosby gave her a pill with wine. When she woke up, her pyjamas had been removed and there was semen between her legs.
"The last thing I remember was Bill Cosby in a patchwork robe, dropping his robe and getting on top of me. And I remember a lot of pain," she said.
To support her story, Tyra Banks' former mentor released a vintage Polaroid of Cosby allegedly taken minutes before the supposed attack, and claimed that she was strong-armed into omitting details of the assault in her 2002 autobiography, No Lifeguard on Duty: The Accidental Life of the World's First Supermodel.
After learning of his 2005 quaaludes admission, Dickinson said that she would have some strong words for him if given her day in court.
"I would say to him just stop. Please cut off your testicles and your penis," told Entertainment Tonight's Kevin Frazier.
Dickinson, who is currently suing Cosby for defamation, said her reputation was tarnished by his constant denial and demanded an apology.
"His spokespeople have called me a liar – referring to remarks that I've made – it's just not correct," she said. "I want an apology for each and every one of us in order for my soul to heal. I don't feel any 'hip-hip hooray.'"
Elsewhere in the interview, Dickinson hit back at the "innocent until proven guilty" comments made by Goldberg and her co-host, Raven-Rymone, on US talk show The View.
"What is wrong with you, Whoopi Goldberg? What more does it take? How dare you sit there on The View?" Dickinson told ET. "You need to be fired, you stupid woman. That is ridiculous."
Dickinson's comments come days after The Los Angeles Police Department revealed that it was launching an investigation into the historic allegations of sexual abuse by actor Bill Cosby, including those with expired statue of limitations.
"The LAPD will always investigate all reports of crimes regardless of the statute of limitations for when the incident occurred," the police department told The Guardian.