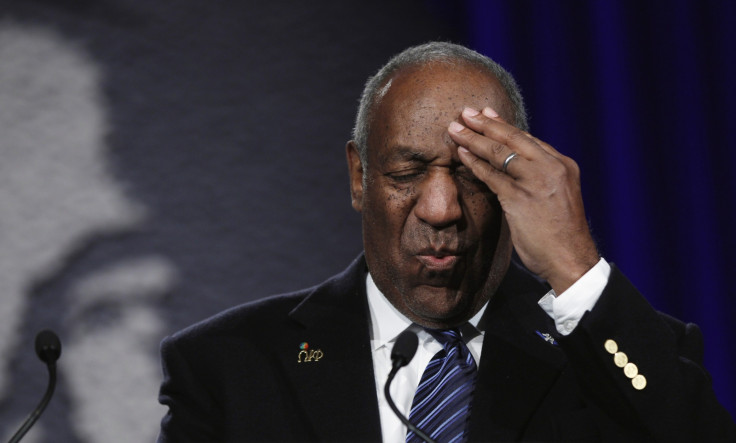 Entertainer Bill Cosby admitted in 2005 that he bought quaaludes with the intention to give them to a young woman he from whom he sought sex, newly released documents obtained by the Associated Press revealed. The documents also revealed Cosby gave the sedative to at lease one woman and "other people".
The AP reported that the unsealed documents revealed the woman and a second woman testified that they knowingly took the sedatives from the comedic actor. The documents relate to a sexual abuse lawsuit filed by former Temple University employee Andrea Constand.
Constand accused Cosby of sexually assaulting her at his Pennsylvania home in 2005. The actor testified that he got seven quaalude prescriptions in the 1970s. Constand's lawyers asked Cosby if he kept the sedatives in the 1990s, when they were banned, but were met with objections from his attorneys, the AP reported.
"When you got the quaaludes, was it in your mind that you were going to use these quaaludes for young women that you wanted to have sex with?" asked Constand's lawyer Dolores M Troiani. Cosby answered: "Yes."
Troiani then asked: "Did you ever give any of these young women the quaaludes without their knowledge?" The question was met by objections from Crosby's lawyers. According to the AP, Cosby then testified that he gave Constand three half-pills of Benadryl. Two other women who testified said they had knowingly taken quaaludes.
Cosby, who has been accused by more than two dozen women of sexual abuse, settled the suit in 2006 under confidential terms. The 77-year-old has not faced criminal charges for his alleged crimes with many of the accusations blocked by statutes of limitations.
The court was petitioned by the AP to release the documents relating to the lawsuit. The actor's lawyers objected to the release on the grounds that it would embarrass their client, the AP reported. Cosby's lawyers refused to comment to the AP, while Constand consented to be identified but would not comment.