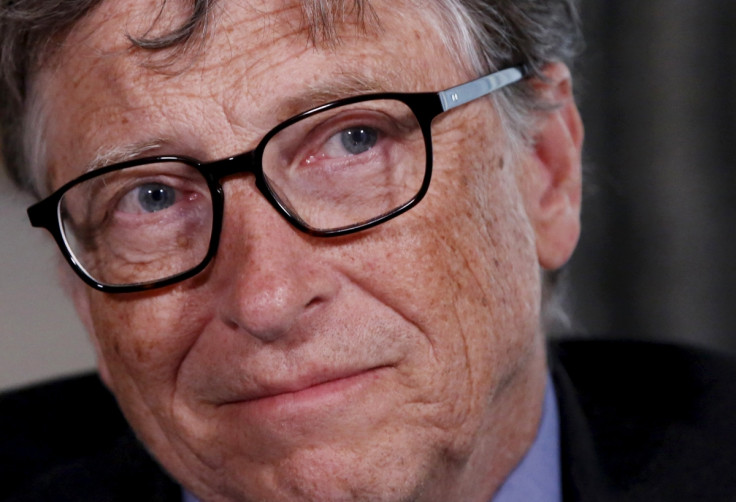 The weather across Britain might have been miserable recently but summer is almost around the corner. Forget the rain and the mid-teen temperatures, it will – hopefully – soon be time to soak up the sunshine in a park while reading a book.
While there are few things better to do in the summer than lose ourselves in a thrilling read, picking the right book can often be a challenge. This year, however, that task could be considerably easier after Microsoft co-founder Bill Gates has decided to share his reading list.
In a blog post, originally published on his website and then shared on LinkedIn, the world's richest man has picked five books he recommends reading on summer holidays, flights and in our gardens.
"This summer, my recommended reading list has a good dose of books with science and math at their core," he wrote. "But there's no science or math to my selection process. The following five books are simply ones that I loved, made me think in new ways, and kept me up reading long past when I should have gone to sleep."
So which books has the 60-year-old, himself a proficient author, earmarked?
1. Seveneves by Neal Stephenson
Despite what Gates said in his blog post, the first entry on the list is not something only readers with a keen interest in maths will warm to. Stephenson's book is instead a well-worked science-fiction novel, which was recommended to Gates by one of his friends.
"The plot gets going in the first sentence, when the moon blows up," the Microsoft supremo wrote. "People figure out that in two years a cataclysmic meteor shower will wipe out all life on Earth, so the world unites on a plan to keep humanity going by launching as many spacecraft as possible into orbit."
2. How Not To Be Wrong by Jordan Ellenberg
While the second entry on the list is a mathematics book, it is definitely not the average mathematics book. Ellenberg steers clear of particularly complex concepts, choosing instead to focus on why tall people have shorter kids and when is the best time to arrive at an airport. Useful, isn't it?
"Ellenberg, a mathematician and writer, explains how math plays into our daily lives without our even knowing it," Gates said about the book.
3. The Vital Question by Nick Lane
Describing Lane's science book on his blog, Gates said: "Nick is one of those original thinkers who makes you say: More people should know about this guy's work. He is trying to right a scientific wrong by getting people to fully appreciate the role that energy plays in all living things."
The New York Times agrees, describing Lane as "an able guide through treacherous scientific terrain".
4. The Power to Compete by Ryoichi Mikitani and Hiroshi Mikitani
The fourth book on Gates' list moves away from science and maths, focusing instead on entrepreneurship and the secrets to succeed in the industry. "Although I don't agree with everything in Hiroshi's program, I think he has a number of good ideas," Gates wrote. "The Power to Compete is a smart look at the future of a fascinating country."
One doesn't have to be a literary critic to realise that a book on entrepreneurship recommended by the Microsoft co-founder might contain some useful information.
5. Sapiens: A Brief History of Humankind by Noah Yuval Harari
The final entry on the list raises the stakes considerably, particularly for those who fancy learning just about everything they can about human history in only 400 pages. "Although I found things to disagree with — especially Harari's claim that humans were better off before we started farming — I would recommend Sapiens to anyone who's interested in the history and future of our species," explains Gates.
Here's what the Guardian had to say when reviewing the book in 2014. "Much of Sapiens is extremely interesting, and it is often well expressed. As one reads on, however, the attractive features of the book are overwhelmed by carelessness, exaggeration and sensationalism."