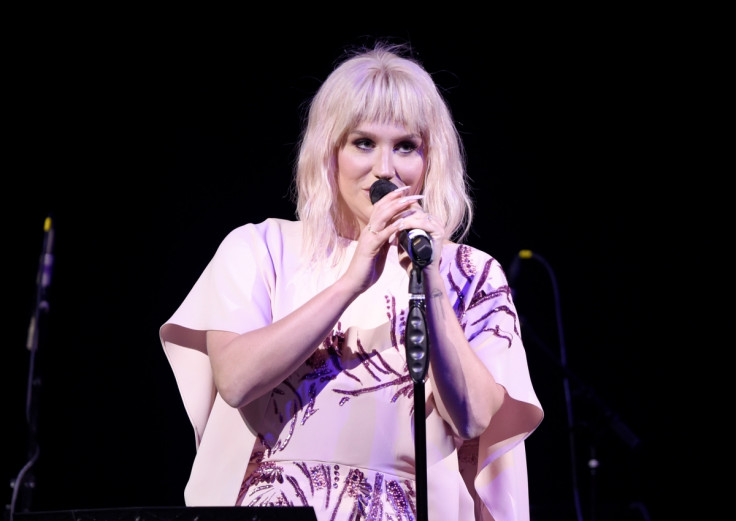 Kesha has apologised to her fans after being banned from performing at the upcoming Billboard Music Awards 2016. The pop star had been hoping to sing a cover of Bob Dylan's song It Ain't Me Babe at the Las Vegas awards ceremony on Sunday 22 May but she was blocked by music producer Dr Luke, against whom she has filed a sexual assault lawsuit.
The Timber hitmaker was scheduled to join the bill alongside the likes of Rihanna, Justin Bieber and Ariana Grande, but she has been forced to deliver the disappointing news to fans that she will no longer appear. In a statement published on Instagram regarding the cancellation, Kesha said: "I was very excited to perform a tribute to Bob Dylan by singing a cover of It ain't me, babe at the Billboard awards this year. I'm very sad and sorry to say I won't be allowed to do this."
Not long before Dr Luke pulled the plug, reports from TMZ claimed Kesha had planned on sending a direct message to the pop producer in relation to the lawsuit. The website said the Tik Tok singer would give a "statement performance" and would possibly show his picture on a big screen. However, Kesha says these reports were entirely false and she simply wanted to pay tribute to Dylan.
The singer continued in her statement: "I just wanted to make very clear that this performance was about me honouring one of my favourite songwriters of all time and has never had anything at all to do with Dr Luke. I was never going to use a picture of him, speak of him or allude to my legal situation in any way. I simply wanted to sing a song I love to honour an artist I have always looked up to. thank u all for the continued support."
On 17 May, Billboard confirmed that Kesha, 29, had accepted its invitation to perform at the ceremony and had even received approval from Dr Luke's record label Kemosabe Records before changing their mind. Dick Clark Productions told E! News in a statement: "Kemosabe subsequently rescinded its approval following a media report on Wednesday, May 11 regarding Kesha's appearance on the BBMAs. Unfortunately, Kesha and Kemosabe have since been unable to come to an agreement for Kesha to perform on the show.
"Dick clark Productions has a long-standing relationship with Kesha. We hope that the parties can come to an arrangement such that we can continue that long-standing relationship with a performance by Kesha on the Billboard Music Awards stage on May 22."
In a lawsuit filed in October 2014, Kesha accuses Dr Luke, real name Lukasz Sebastian Gottwald, of sexual assault and battery and demands to be released from his record label. However, in February 2016, a court denied Kesha's request to be released from her contract with Sony Records.
The BBMAs 2016 will take place at the T-Mobile Arena in Las Vegas on 22 May with Ludacris and Ciara hosting.
Listen to Kesha and Zedd's True Colors: