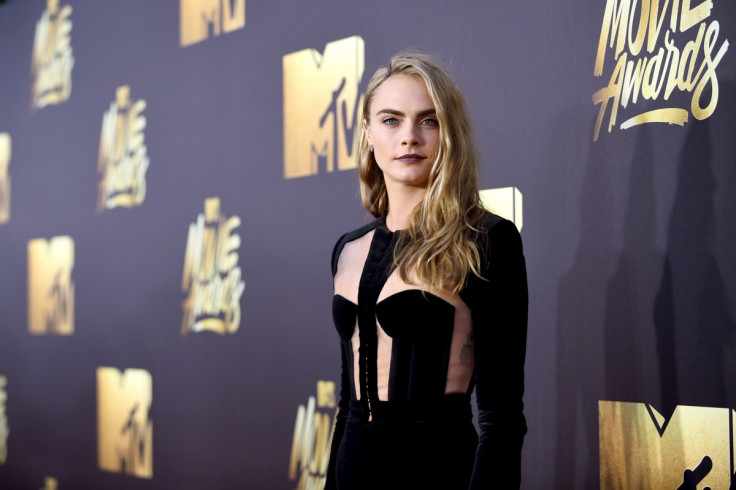 Cara Delevingne lives a "lonely" life despite her status as a world-famous supermodel, according to her mother. The revelation comes just after Cara, 23, was detained at a Paris train station after swearing at security staff.
Since wowing the fashion industry with campaigns for the likes of Burberry, Cara has gone on to court Hollywood with film roles in Pan, Paper Towns and DC's upcoming Suicide Squad.
Shedding light on the life Cara lives behind closed doors, her mother admits it has been a struggle adjusting to the model's jet-set career.
More entertainment news
In a candid interview with Times2, Pandora explained: "She has a very strange life. One minute she's surrounded by friends, the next she's all on her own jetting across the world. Everyone thinks they know her, but they don't and it's quite a lonely life." She continued: "Sometimes I wish my little girl would just come home. Then I remember she's not my little girl any more. She's her own woman, Cara, and I respect her for that."
Cara has caused controversy with recent behaviour. The runway queen was held at Paris' Gare du Nord while trying to board a Eurostar train back to London on 5 May. The Sun reports that Cara's luggage had been pulled aside for a random check which prompted the model to swear at the officer.
The model was reportedly detained for an hour and an onlooker said she acted like a "spoiled brat". The eyewitness told the newspaper: "It was a full-on meltdown in the middle of security. There were at least 20 people around and she didn't seem to care who saw. It was like she thought she didn't have to abide by the same rules as everyone else just because she's famous.
"Cara was with a friend who was trying to calm her down, but it wasn't working. She shouted, 'Let him do his f*****g job, it's ridiculous'. She got down on her knees and put her hands together as if she was praying for the whole thing to be over. It was bizarre." The model was later taken to a private room and allegedly shouted "f**k you" to one of the officers.
In April 2016, Cara opened up on her battle with depression, writing in a string of tweets: "Can we just set the record straight. I never said I was quitting modelling. I do not blame the fashion industry for anything. I suffer from depression and was a model during a particularly rough patch of self hatred."