NHS Reform Billboards Take Kill the Bill Message to London Streets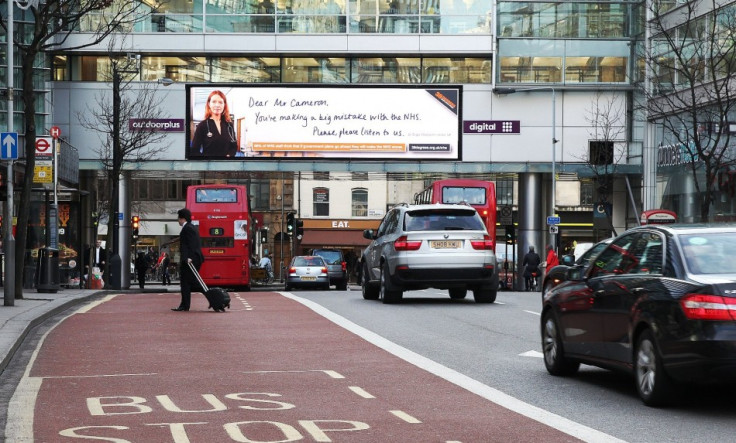 Advertising billboards have been put up across London calling on David Cameron to drop his controversial NHS reforms.
The 215 billboards show London GP Brigid Sheppard next to the message: "Dear Mr Cameron, you're making a big mistake with the NHS. Please, please listen to us."
The advertisements represent a fundraising push by 38 Degrees, which wants the prime minister to drop the health and social care bill. The reforms have proven by far the most contentious legislation of the coalition government's two years in power, with huge levels of antagonism from swathes of the medical profession and across the wider public.
The bill, which proposes passing care commissioning duties from Primary Care Trusts to GP-led consortia, has raised fears that it will lead to the privatisation of the health service while increasing the bureaucracy it seeks to remove.
More than £300,000 has been raised by protesters against the reforms to fund the billboards and apply extra pressure on Cameron, who 38 Degrees claims is trying to "ride out" the backlash over the plans.
"It's not too late for David Cameron to change his mind on the NHS. But, worryingly, at the moment he seems more concerned about the political consequences than admitting he has made a mistake," said 38 Degrees executive director David Babbs.
"38 Degrees members believe the NHS is too important to be risked for the sake of party political calculations. So we're trying to remind David Cameron that most voters and health experts want him to change course."
The mismanagement of the health bill, which has been subject to more than 1,000 amendments, has seen health secretary Andrew Lansley come under sustained criticism.
Cameron has vowed to stand by the bill, claiming the criticism is "inevitable" but that the changes are necessary to guarantee the future of the NHS.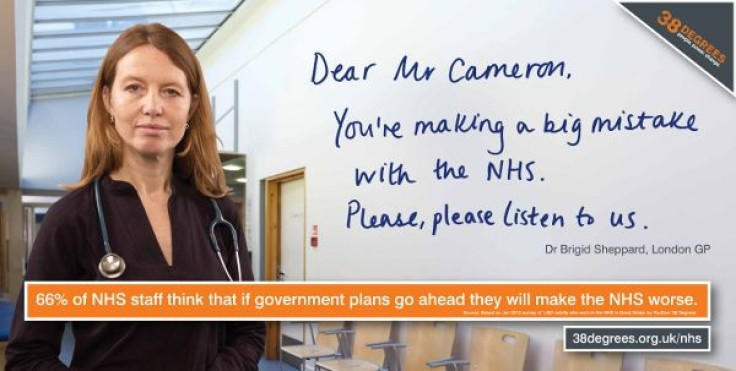 © Copyright IBTimes 2023. All rights reserved.