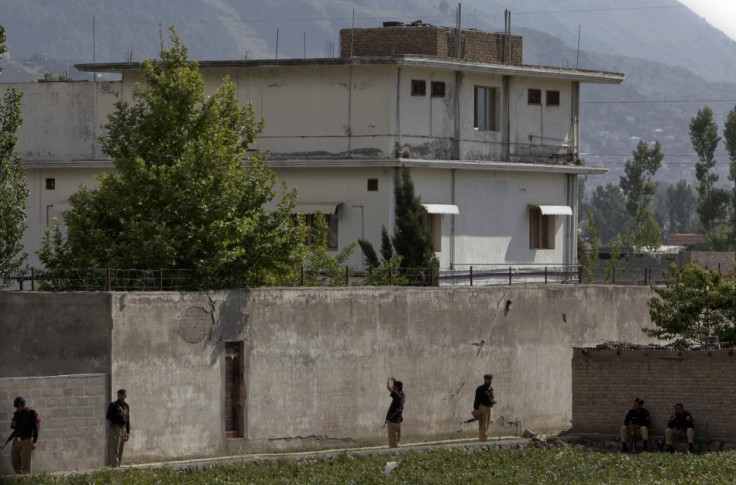 Former al-Qaida leader Osama Bin Laden's three widows and two daughters have been convicted of illegally entering and living in Pakistan and have been jailed for 45 days, their lawyer has confirmed.
They were jailed on March 3 but details have only just been released. After release, the five women will be deported to their home countries of Saudi Arabia and Yemen.
"They (Bin Laden's relatives) were sentenced to 45 days' imprisonment and fined 10,000 rupees ($110) each. The money was paid on the spot," Aamir Khalil, one of the lawyers, said.
"The secretary of the interior has been instructed to make arrangements for their deportation after that."
They have been in detention since May 2011, when an elite US task force killed the al-Qaida chief at a walled three-storey compound in Abbottabad where he had been hiding for six years along with the family.
Pakistani authorities fear Bin Laden's relatives could reveal details about their time in Pakistan, shedding a light on how the world's most wanted man escaped military and security forces for so long.
The interrogation of Bin Laden's 30-year-old Yemeni wife, Amal Ahmed Abdel-Fatah al-Sada, raised questions over Pakistan's role in hunting Bin Laden and there have been allegations of incompetence at best and complicity at worst.
The army faced additional criticism because they failed to stop the US raid on Pakistan's sovereign territory.
After escaping from Afghanistan, Bin Laden moved between five safe houses over the course of nine years while on the run in Pakistan and fathered four children. Two of them were born in government hospitals, according to al-Sada's interrogation report.