Mass Effect 3 Topples Franchise Records in UK Games Charts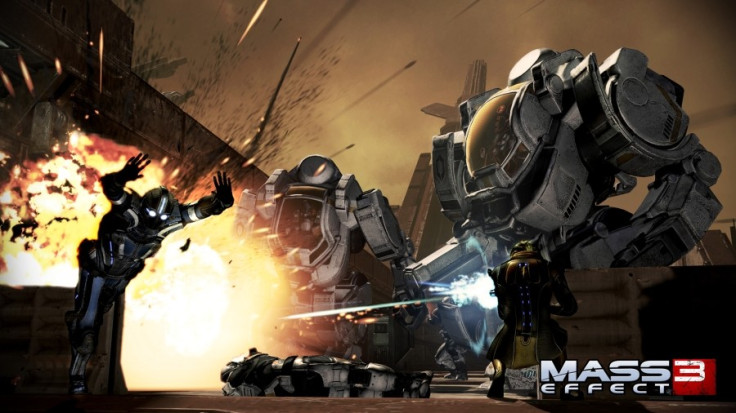 BioWare's sci-fi epic - Mass Effect 3 - has set new records atop UK gaming charts to become 2012's biggest release, so far. This is despite GAME not stocking copies of the final instalment of the Mass Effect trilogy.
Mass Effect 3 has surpassed producer Electronic Arts' predictions and outsold records of Number One games from the last four years including SSX, Uncharted: Golden Abyss, UFC Undisputed 3 and Kingdoms Of Amalur: Reckoning, according to the latest figures from UKIE. The game has sold more units in its first week than Mass Effect 1 and 2 combined. However, it should be noted that sales figures would have been boosted by timing the launch of the PS3 version with that of the Xbox 360 and the PC.
The game has been equally successful in the US, with 890,000 copies sold in the first day. Electronic Arts has shipped 3.5 million copies, worldwide, so far and has declared the game the first "pop culture event and the biggest entertainment launch of 2012".
Capcom's Street Fighter X Tekken is the second biggest entry in UK sales charts, despite also not being stocked by GAME. Sales have been split evenly among PS3 and PC platforms with the Xbox 360 accounting for the majority 51 percent.
Among the losers were Asura's Wrath, which slipped out of the Top 40 and Metal Gear Solid: Snake Eater 3D failing to make the cut.
Expect some big releases next week... with FIFA Street, Twisted Metal and Yakuza: Dead Souls all heading to the markets...
UK Individual Formats Chart - 10 March
1 (-) Mass Effect 3 (360)
2 (-) Mass Effect 3 (PS3)
3 (-) Mass Effect 3 (PC)
4 (1) SSX (360)
5 (3) Mario Party 9 (Wii)
6 (2) SSX (PS3)
7 (-) The Sims 3: Showtime (PC)
8 (-) Street Fighter X Tekken (360)
9 (-) Street Fighter X Tekken (PS3)
10(6) FIFA 12 (360)
UK Multiformat Charts - 10 March
1 (-) Mass Effect 3 (360/PS3/PC)
2 (1) SSX (360/PS3)
3 (-) Street Fighter X Tekken (360/PS3)
4 (2) FIFA 12 (PS2/Wii/360/PS3/PC/PSP/3DS)
5 (3) Mario Party 9 (Wii)
6 (-) The Sims 3: Showtime (PC)
7 (8) Mario & Sonic At The London 2012 Olympic Games (Wii)
8 (7) Call Of Duty: Modern Warfare 3 (Wii/360/PS3/PC/DS)
9 (9) Assassin's Creed: Revelations (360/PS3/PC)
10(14)Zumba Fitness (Wii/Kinect/Move)
Note: Numbers in brackets are previous rankings of the year, while the numbers in front are the current rankings of each game title based on the new UK Leisure software charts compiled by Chart Track, (C)2012 UKIE Ltd.
Watch the Live-Action Video TV Commercial of Mass Effect 3 below:
© Copyright IBTimes 2023. All rights reserved.