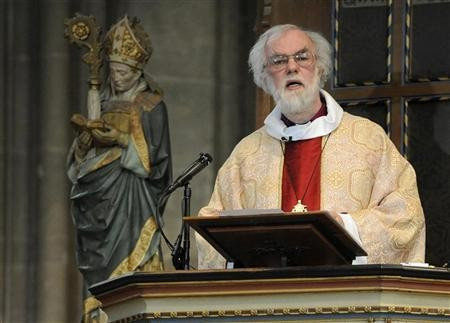 The Archbishop of Canterbury, along with other bishops of the Church of England, has urged ministers to reconsider the coalition government's plan to impose £500-a-week benefit cap on the families.
The government plan is considered by the bishops as an injustice to poor children especially those living in larger families and those living in expensive cities.
The proposed welfare reform bill envisages limiting the benefit claim by the families to £500 a week, in order to make sure it won't go beyond the average weekly wages for working households. The bill is about to come for discussions in the House of Lords and is already facing opposition from different quarters.
Eighteen Church of England bishops supported by Williams and the Archbishop of York John Sentamu are demanding reconsideration of the controversial welfare reforms which they believe may cause more poverty among the poor and homeless people.
The Church of England has a "moral obligation to speak up for those who have no voice". say the bishops in an open letter published in the Guardian. The demand draws significance as the House of Lords is about to discuss the amendments to the welfare reform bill tabled by the Bishop of Leeds and Ripon John Packer.
The benefit cap, which was announced in the Tory Conference last year, is meant to cut the government spending on welfare payments which currently amounts to £192 billion a year. However, the Children's Society claims that the policy, once implemented will take away support to around 210,000 children and make as many as 80,000 homeless.
"I hope that the government will listen to the concerns being raised and ensure that children, especially the most vulnerable, are protected from cuts to family benefits," Sentamu.
The intervention of the bishops to ensure the welfare measures to the poor has come at a time when the Church of England is facing criticism for its unsupportive stand in the recent anti-capitalist protests in London.