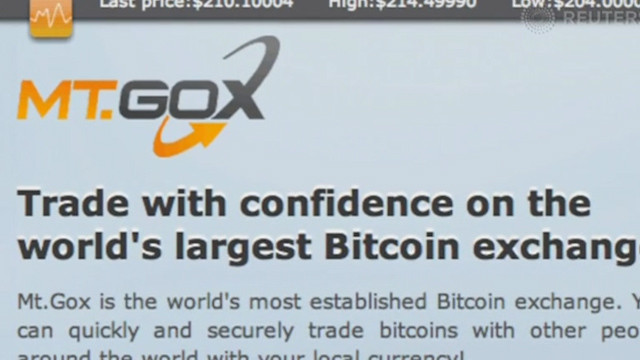 Japan has placed the failed bitcoin exchange, MtGox, into provisional administration after the company filed for liquidating its assets following its failure to restructure its business under the country's bankruptcy protection scheme.
Under provisional administration, the company's assets will be managed by an administrator until the order for the commencement of bankruptcy proceedings is made.
Japan-based MtGox, which at one point hosted 80% of the world's bitcoin trades, collapsed after reporting that 850,000 bitcoins were stolen in what it claims was the result of a two-year long cyber attack. The company filed for bankruptcy protection in Japan on 28 February and subsequently in the US.
"In circumstances in which it would be difficult for the Company to carry out the civil rehabilitation proceedings, the Tokyo District Court recognised that it would be difficult for the Company to carry out the civil rehabilitation proceedings and dismissed the application for the commencement of the civil rehabilitation proceedings, and at the same time, issued an order for provisional administration," provisional administrator Nobuaki Kobayashi said in a statement on the company's website.
"In addition, an Order for Prohibition of Payments and Asset Dispositions and an order for comprehensive prohibition, the details of which are the same as the ones issued on February 28, 2014, have also been issued."
The administrator added that he will manage the assets of the company under the supervision of the Tokyo District Court.
"I will strive to fairly and equitably administer the Company's assets, both domestically and internationally, by attempting to utilise certain foreign procedures, including a Chapter 15 filing in the United States of America," the attorney added.
The Wall Street Journal earlier reported that the exchange had asked a Tokyo court to allow it to be liquidated. WSJ's sources cited reasons including the "difficulty of holding meetings with creditors spread around the world" and "the lack of realistic rehabilitation plans" for the exchange for the move.
The liquidation filing comes after the company's lawyers in the US told a court that MtGox's CEO Mark Karpeles would not be able to attend a trial in the country over the bankruptcy of the exchange.