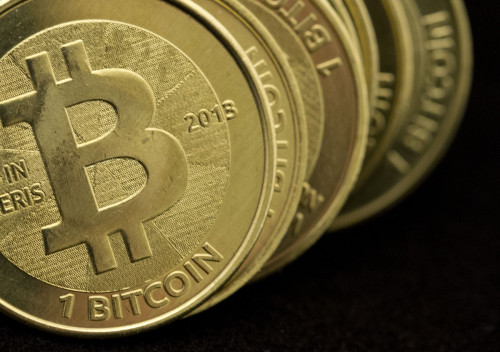 Bitcoin has slumped below $690 (£423) per coin, losing 20% of its value in a single day, as Japanese exchange Mt Gox suspends withdrawals to fix technical issues.
Users of the Tokyo-based exchange vented their anger and frustration on the BitcoinTalk forums, where Mt Gox's sluggish withdrawal system has been criticised for some time. One thread questioned if Mt Gox is a scam.
In a statement released on 7 February, Mt Gox said: "In our efforts to resolve the issue being encountered by various bitcoin withdrawals, it was determined that the increase in the flow of withdrawal requests has hindered our efforts on a technical level. To understand the issue thoroughly, the system needs to be in a static state."
To reach this static state, the exchange told users it must "temporarily pause all withdrawal requests to obtain a clear technical view of the current processes...withdrawals in the system will be returned to your Mt Gox wallet and can be reinstated once the issue is resolved."
Mt Gox said it would provide an update on 10 February, but this has done little to appease its users, who claim the exchange is helping itself to millions of dollars' worth of users' withdrawals. Many claim the exchange has become insolvent.
Volatility
After several months of relative stability, bitcoin's value is once again rising and falling at an alarming rate. Having reached $1,000 in January, it fell to less than $690 on the news of Mt Gox's problems, before recovering to around $705 in just 30 minutes.

Founder of the Swedish Pirate Party and IT entrepreneur Richard Falkvinge claimed on 4 February that Mt Gox has racked up $38 million in unfulfilled bitcoin withdrawals, where attempts to get money out of the exchange by users failed and seemingly disappeared.
Withdrawing dollars from Mt Gox had been slow since December - especially with larger transactions - but more recently the problems spread to withdrawals in other currencies like yen and the euro, before even withdrawals in bitcoin were affected.
'Invalid Bitcoin Address'
Users who tried to make withdrawals from Mt Gox to their own bitcoin wallets were greeted with erroneous 'Invalid Bitcoin Address' error messages, and although the transfers were later confirmed by the exchange, they failed to show up in the public blockchain, where all bitcoin transactions are logged.
One of the earliest and once-largest bitcoin exchange in the world, Mt Gox has endured its fair share of problems since bitcoin's value grew through 2013. The exchange was the target of multiple DDoS (distributed denial of service) attacks where cyber criminals would bombard the site with traffic, causing it to slow down.
This would spook bitcoin investors, who would sell in large numbers and cause bitcoin's value to fall; the attackers then halted the DDoS and bought bitcoin at the reduce price, before waiting for it to rise once more.