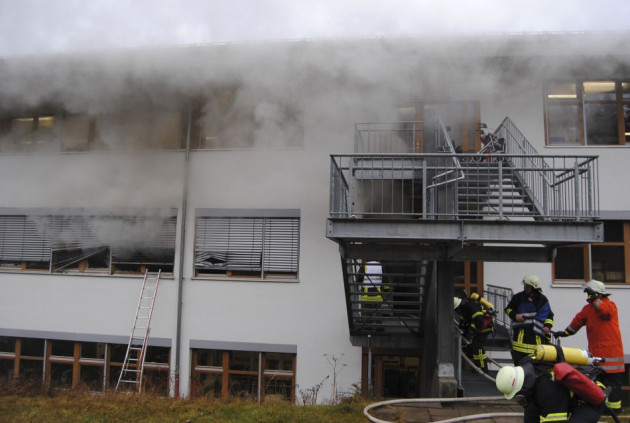 A fire at a workshop for disabled people in the Black Forest, southern Germany, has killed 14 people.
More than 100 firefighters were struggling to rescue survivors after reports that an explosion in a storage room started the fire.
But Markus Straub, a spokesman for local firefighters, said there was no immediate information on why the fire broke out the building in Titisee-Neustadt, a town in the Black Forest near the city of Freiburg, caught fire.
The workshop employs 120 people with mental or physical disabilities in metalwork, woodwork and electrical installation
It is run by the Catholic Church's Caritas organisation.
Titisee-Neustadt mayor Armin Hinterseh said that many of the buildings had only recently opened.
"It is devastating," he said.
Six people were reported injured. About 50 people were in the building when the explosion occurred.