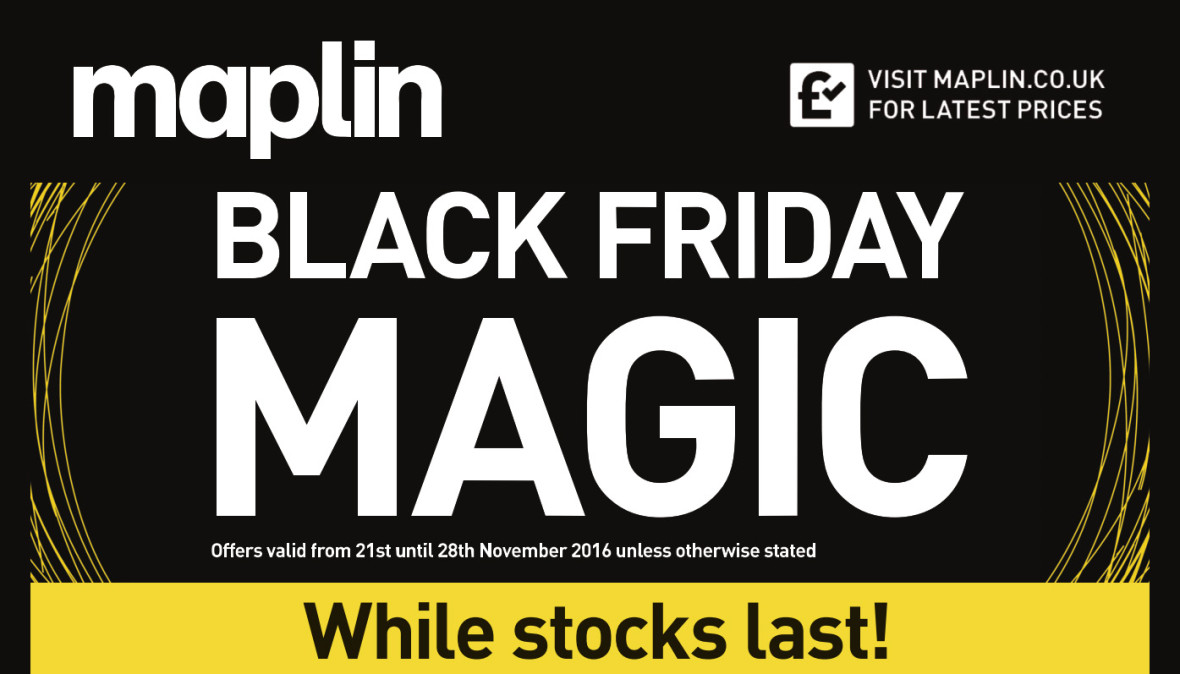 Black Friday is here again – well, actually we're a week early. However, after Amazon UK launched its 12 Days of Deals campaign, numerous UK retailers now want to follow suit, so don't worry, you haven't gotten the dates wrong.
One of the retailers keen to starting slashing prices right now is Maplin, who have sent us a list of products that have been discounted by between 30-50%. The sale items are available from Maplin's website starting Friday 18 November, and the discounts will also be reflected in Maplin's stores from Monday 21 November onwards.
Maplin has also informed IBTimes UK that it will have a few more special surprises for shoppers that will start from Monday, so be sure to check back as we will publish the offers on Monday morning (and although we can't say much, there's some cool-looking swag to come).
Here's a look at the best offers on Maplin right now [updated Monday 21 November 12pm GMT]: