For its 2017 Black Friday discounts, retailer Argos has announced deals on popular technology products including 4K televisions, gaming consoles, cameras and tablets.
It has promised that across both Black Friday (24 November) and Cyber Monday (27 November) there will be "sizable discounts" in stores and online on more than 60,000 products.
It is expecting that its website will be the main attraction for customers – and revealed that in 2016 it received more than 12 million visits in less than 24 hours from deal-hungry shoppers.
Technology and gaming fans were the early birds, Argos said, with 57% of all deals purchased between 12am-4.30am being video games consoles, games and tablets.
The biggest hour was 9-10am with 720,000 visits to the Argos website, equating to 12,000 visits a minute.
Despite the lofty promises of UK retailers, experts have warned customers should remain cautious about what they purchase.
"Black Friday and Cyber Monday have definitely changed how people shop for Christmas, with many using it for the initial burst of gift buying in the festive season, whether they choose to shop in store, online or by mobile," said CEO John Rogers.
To keep you up-to-date with the latest deals, IBTimes UK has compiled some of the most discounted products.
All Argos prices are correct at the time of writing, however some may be subject to change.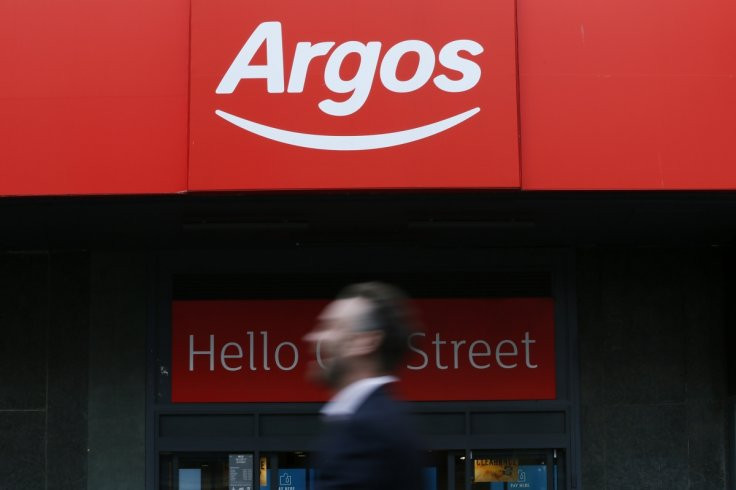 Hitachi 43 Inch 4K Ultra HD Smart LED TV
£299.99 (Was £349.99, Save £50.00)
Description: With Hitachi smart Vue portal, you get access to apps like Netflix and YouTube, so you can keep up to date with latest binge-worthy shows, as well as BBC iPlayer and ITV Hub. Plus, hook up any extras, like a Blu-ray player or sound bar, easily with 4 HDMI ports.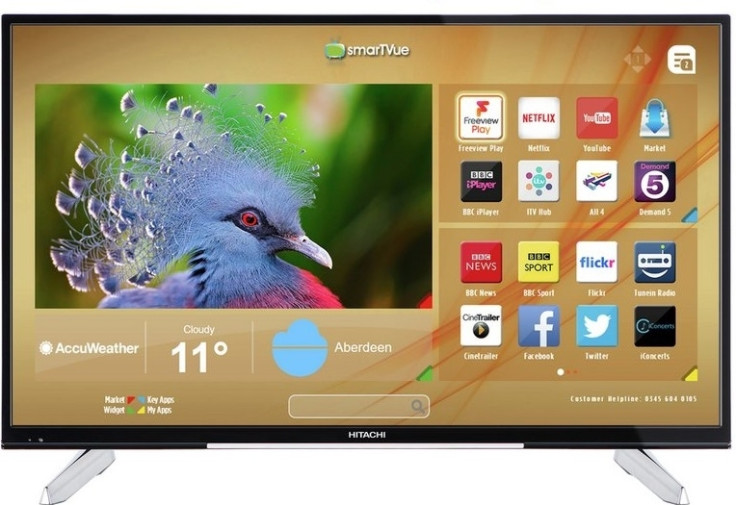 Samsung Tab A 10.1 Inch 16GB Tablet - White
£179.00 (Was £229.00, Save £50.00)
Description: Designed in a modern and comfortable style with crisp and clear display, the Samsung tablet comes with a 10.1 inch screen, 2GB of internal memory, a microSD card slot, resolution of 1920 x 1200 pixels and also support for simultaneous display of multiple languages.
£109.99 (Was £139.99, Save £30.00)
Description: Echo Plus is a hands-free speaker you control with your voice, with a built-in smart home hub. It connects to the Alexa Voice Service to play music, ask questions, make calls, provide information, news, sports scores, weather and more — just ask.
Amazon Kindle Paperwhite Wi-Fi E-Reader - White
£79.99 (Was £109.99, Save £30.00)
Description: Read anytime, anywhere, with the Kindle Paperwhite. The built-in light evenly illuminates the screen, for a clear and easy reading experience. Able to hold thousands of books with an internal memory of 4GB. The 300ppi display reads like paper without sun glare.
PS4 Pro Black 1TB with FIFA 18 Bundle
£299.99
Description: This new gaming bundle from Sony includes a matching Jet Black Dualshock4 wireless controller and EA Sports FIFA 18 on Blu-ray Disc.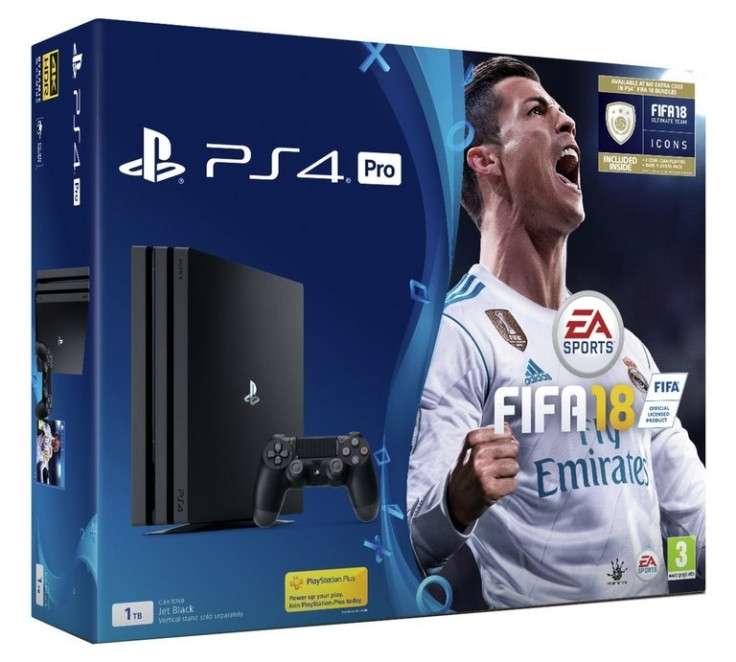 All-New Amazon Fire TV Stick With Alexa Voice Remote
£24.95 (Was £39.95, Save £15.00)
Description: With access to Amazon Video, Netflix, Curzon Home Cinema, All 4, YouTube and more. Watch live TV (including sports and news) as it happens but remember that subscription fees may apply. The Alexa voice remote can be used like any other Alexa enabled device.
Parrot AR.Drone 2.0 Elite Edition Drone
£99.99 (Was £129.99, Save £30.00)
Description: With an embedded HD camera and up to 18 minutes battery life, there's plenty of fun to be had with the Parrot AR Elite drone. Controlled via smartphone or tablet, it is able to create a Wi-Fi connection between the tablet or phone – with no internet connection required.
Canon EOS 700D 18-55mm & 70-300mm DSLR Camera
£499.00 (Was £549.00, Save £50.00)
Description: This kit includes the standard 18-55mm kit lens as well as a 75-300mm zoom lens. The 18-55mm lens is good for day to day shots, including portraits and landscapes. When you need to zoom in closer to your subject, the 75-300mm zoom lens is a perfect companion.
Beats by Dre Studio Wireless Headphones – Titanium
£249.99 (Was £299.99, Save £50.00)
Description: Beats Studio Wireless comes with a built-in rechargeable battery that lasts 12 hours when using wirelessly and 20 hours when you do decide to plug in. To prevent wasting energy, the auto on/off feature turns the headphone off when you unplug from a wired connection.