When the snap general election was called, things were looking good for Theresa May, riding high in the polls, Labour stuck in the doldrums with all signs of a massive majority.
But as the campaign progressed, things have turned sour for the once 'strong and stable' Mrs May.
Friday the 2 June could be regarded as 'Black Friday' for Theresa May, with less than a week to go before polls open.
Poor polls
When the campaign began both the numbers for the Conservatives and Theresa May were comfortably higher than Labour and Jeremy Corbyn, but a new wave of polls released today have showed a drastically narrowed gap.
May's approval ratings have dropped to an all-time low of 50%, whilst Corbyn is now at an all-time high at 35%, with a gap of 15 points. At the start of the campaign the gap was almost 40 points.
Expenses Charge Shock
The Conservatives didn't need any more bad press but today came the news that one of their MPs hoping to win re-election had been charged by the Crown Prosecution Service for mishandling expenses.
Overall the news that Craig Mackinlay, the candidate for East Thanet, was being charged after investigations by both the CPS and Kent Police won't change the course of the campaign, but it could cost the party a seat which they've held since 2010.
Problematic Paris
Theresa May has always been a supporter of the Paris climate agreement but when she failed to join the likes of Angela Merkel and Emmanuel Macron by defending the accord, she was criticised, notably by Jeremy Corbyn who described the PM as being 'subservient' to Trump.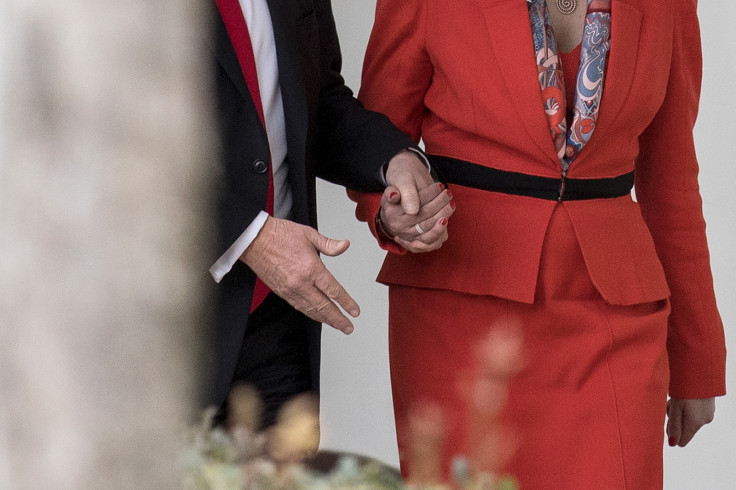 Reshuffle ahead
It was reported in the Telegraph that number of changes could be imminent for the cabinet after the election should Theresa May get back into Number 10, that could trigger a bout out of infighting within the ranks of the Conservative Party.
Suggestions have been made that Philip Hammond could be moved from his role as chancellor, while David Davis could be replaced by pro-European Ben Gummer as Brexit secretary. This is set to cause fury among the influential anti-European wing of her party.
The future of Boris Johnson has also been raised into doubt as well.
All four of these things compounded a rough time for the Tories which has seen them fall from grace after U-turns and controversies surrounding their manifesto as well as May not attending the leaders' debate.
May will be hoping that the Labour manifesto campaign song from 1997 will apply to her in the final week of the election- "things can only get better."