BlackBerry Abandons Buyout Bid as CEO Thorsten Heins Replaced [VIDEO]
A £3 billion offer to buy ailing smartphone maker BlackBerry has collapsed, leaving chief executive Thorsten Heins out of the job.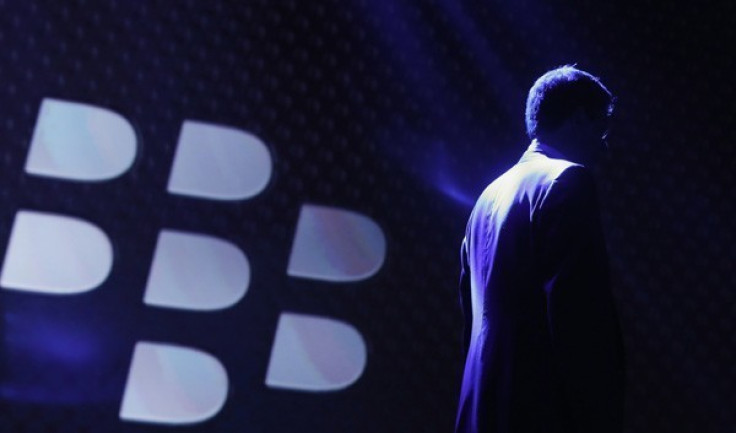 In what will be seen as a further blow to the beleagured Canadian smartphone company, it has announced that a potential buyout by Fairfax Financial Holdings has fallen through and instead it will raise $1bn in investment. The company has also announced that CEO Thorsten Heins will be replaced on an intermim basis by John S. Chen.
BlackBerry's share price was down more than 18% in pre-market trading following the announcement.
Canadian firm Fairfax Financial Holdings had made a tentative $4.7bn (£3bn) bid for the company in September, which was due to be finalised at the end of trading on Monday, 4 November, but just hours before the deadline it was revealed the buyout plan had failed.
Speculation
Speculation that Fairfax would be unable to attract enough financial had circled for several weeks before the deal fell through, as rumours of alternative offers from Qualcomm, Lenovo, Facebook and BlackBerry co-founder Mike Lazaridis mounted.
The new plan to save BlackBerry will involve raising $1bn by selling convertible notes to a group of investors including Fairfax who will purchase $250 million of the convertible debentures.
Heins, who has been with BlackBeryr for six years, will depart the company to be replaced by John S. Chen as interim CEO. Chen has spent the last five years rebooting Sybase, an enterprise software company.
Since the takeover bid was announced on 23 September, BlackBerry's share price has fallen from $8.83 to $7.77 at close on Friday, 1 November which was comfortably below the $9 per share offered by Fairfax.
Vote of confidence
"Today's announcement represents a significant vote of confidence in BlackBerry and its future by this group of preeminent, long-term investors," said Barbara Stymiest, Chair of BlackBerry's Board in a statement.
"The BlackBerry Board conducted a thorough review of strategic alternatives and pursued the course of action that it concluded is in the best interests of BlackBerry and its constituents, including its shareholders. This financing provides an immediate cash injection on terms favorable to BlackBerry, enhancing our substantial cash position. Some of the most important customers in the world rely on BlackBerry and we are implementing the changes necessary to strengthen the company and ensure we remain a strong and innovative partner for their needs."
Prem Watsa, founder and chairman of Fairfax, has also been appointed as lead director of BlackBerry. He said: "I look forward to rejoining the BlackBerry Board and to working with the other directors and management team, under John Chen's leadership, to shape the next stage of BlackBerry's strategy and growth."
© Copyright IBTimes 2023. All rights reserved.