BlackBerry maker Research in Motion has lost a patent dispute with Finnish rival Nokia, leading to a potential sales ban of BlackBerry phones if the companies cannot agree on a royalty deal.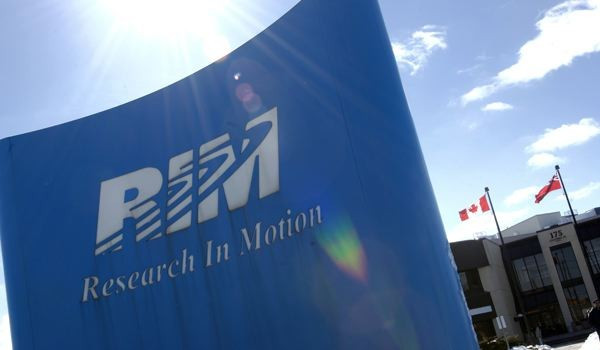 Nokia said on 28 November a Swedish arbitrator had ruled that "RIM was in breach of contract and is not entitled to manufacture or sell WLAN [wireless local access network, or Wi-Fi] products without first agreeing royalties with Nokia."
Nokia said it had filed cases in the US, Britain and RIM's home country of Canada to enforce the arbitrator's ruling, as the company continues to try and boost royalty income while its smartphone sales continue to struggle.
IDC analyst Francisco Jeronimo said, reported by Reuters: "This could have a significant financial impact to RIM, as all BlackBerry devices support WLAN."
Fellow analyst Pete Cunningham of Canalys added: "If a sales ban was imposed it would be a massive blow for RIM as it manages its transition to the new BlackBerry 10 software platform."
Seen as a make-or-break moment for RIM, BlackBerry 10 is an entirely new mobile operating system that will be launched in January, with two new smartphones going on sale the following month.
BlackBerry sales have tumbled in recent years, as RIM was caught off guard by the iPhone in 2007 and has struggled to make itself heard in the smartphone race that followed; meanwhile, RIM's share price has fallen some 90 percent since 2008.
Nokia said, quoting the tribunal decision, that during arbitration RIM did not contest that it manufactures and sells products using WLAN technology in accordance with Nokia's WLAN products.
The Finnish company generates annual revenue of around £400m from patent royalties alone.
BlackBerry 10
All hopes rest on BB10 and the two new phones, one of which has a full touch screen, does away with the traditional BlackBerry keyboard and is dubbed the London, or L-Series.
A sales ban would be disastrous for RIM, as all of its devices use WLAN technology (more commonly known as Wi-Fi) and it is fair to assume the two upcoming phones will as well.
Instead of a ban, we are more likely to see RIM agree to royalty terms with Nokia, where the BlackBerry maker will pay a set fee to Nokia for each device using WLAN that it sells.
Must Read:
RIM shares jump 17% but analysts still unsure of BlackBerry 10 success