BlackBerry Priv Android phone previewed ahead of formal launch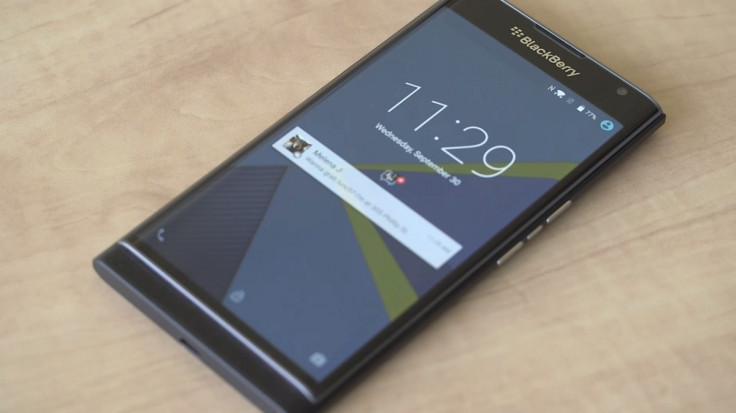 BlackBerry is undoubtedly on the move to bring back some loyal fans with the launch of its first Android phone -- Priv. But ahead of the formal launch, the company has previewed the smartphone to give a sneak peak on its design and features.
The preview video has been uploaded on YouTube, and clearly shows the Android operating system on the BlackBerry Priv. The video also details its design that sports a physical slider keyboard and a dual-curved display.
As shown in the 41-second video, the BlackBerry Priv has stock Android, which appears to be at least Android 5.1 Lollipop. The Canadian smartphone vendor, however, has provided some tweaks to deliver a proprietary user experience. These tweaks include BlackBerry Hub as a centralised place for emails, SMS and social network updates and BBM integration.
The presence of the slider keyboard on the BlackBerry Priv brings the same comfortable typing experience that debuted on the BlackBerry Passport and BlackBerry Classic in the past. In addition, there is dual-curved display with almost the same construction that was previously featured on Samsung's Galaxy S6 Edge and S6 Edge+ smartphones.
Although the dual-curved display enhances the looks of the Priv, the preview video does not reveal any proprietary features for the curved edges, unlike the ones available on both the offerings from Samsung. Besides, the screen apparently does not have ultra-thin bezels to enable some features on its edges.
The last thing that the preview video shows on the BlackBerry Priv is the entire Google apps package, including Google Maps, Chrome, Gmail and Hangouts. This would be of interest to some buyers as none of the BlackBerry devices in the past allowed Google apps installation, despite the advantage of sideloading Android apps.
Watch BlackBerry Priv official preview video:

BlackBerry has not yet revealed any details about the price and availability of the Priv Android phone. However, it is expected to be launched sometime by the end of the year. The smartphone would come pre-loaded with a proprietary security layer on top of Android to give enterprise users a secured Android solution.
© Copyright IBTimes 2023. All rights reserved.