BlackBerry was once a heavyweight in the mobile market and used to be the choice handset to own. Now those fortunes are polar opposite as its CEO has announced it will cease making any more hardware if it isn't profitable by next year.
Speaking at the Code/Mobile event BlackBerry CEO John Chen said the company would "never say never" to completely shutting down the production of its hardware devices, which consists of a range of smartphones, unless it starts to see sales picking up.
BlackBerry sales and market share
As of 2015, its OS market share accounts for a mere 0.3% − with Android dominating at 82.8%. It managed to shift just 1.1 million smartphones in the first fiscal quarter of 2016. To put that in perspective Apple sold 13 million iPhone 6s units in its first weekend.
Should BlackBerry decide to pull the plug on its hardware, Chen said the company would instead focus on providing security services to other platforms, something it clearly takes seriously after announcing its Priv mobile. This latest handset is a make-or-break attempt to shake things up that sees the first BlackBerry smartphone to run Android (or any OS other than its own) and it claims to be one of the most secure mobiles around.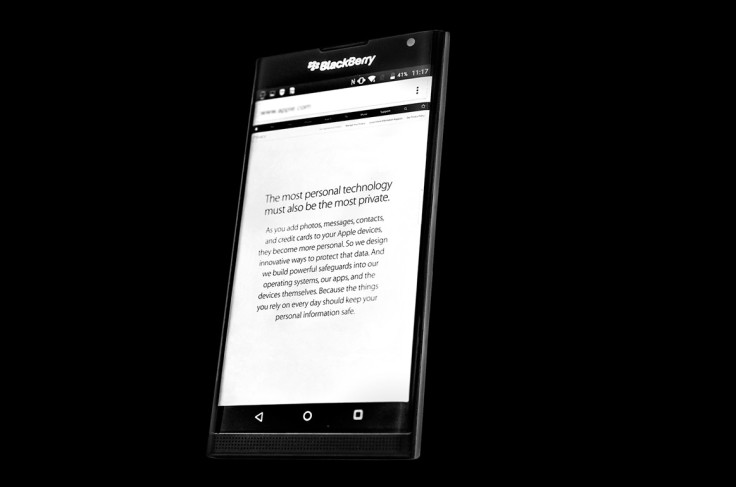 Could the Priv save BlackBerry?
With an increasing number of security breaches hitting smartphones this may well be a timely roll of the dice for BlackBerry, but ultimately it could be its last. "We want to bring security knowhow to Android," Chen states and this is something that certainly appeals to enterprise customers like banks or governments who rely on secure devices. "Android in the enterprise is a very under-served space," he said. "With our connections, our accounts, our security knowhow, this has expanded our market."
Chen isn't the only CEO feeling the strain of a top-heavy mobile market as Sony's CEO Kazuo Hirai publicly admitted his company's smartphone woes and announced 2015 would be a pivotal year for the company.
To give BlackBerry its due, it isn't going down without a fight and we are poised for the arrival of the Priv in November. It's the most exciting BlackBerry product for years and could finally solve the issues that have held its devices back by finally coming with a user-friendly OS, a proper catalogue of apps and its enhanced security credentials.