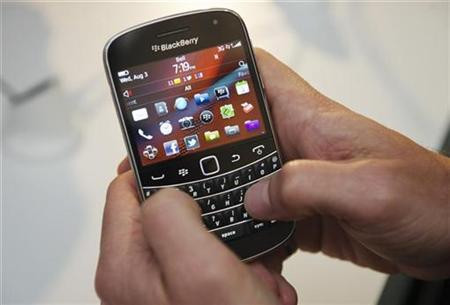 RIM Founder and Co-CEO, Mike Lazaridis has apologised for not delivering the company objectives this week but says there is no time or date of when the probably will be wholly fixed.
Lazaridis said since the company started, he wanted to achieve certain goals, namely: "providing reliable, real time communications around the world."
Although he said sorry and seems to be asking for forgiveness from BlackBerry users, he did say: "I'd like to give you an estimated time for a full recovery for around the world, but I cannot do this." This could mean that the RIM executives could expect further issues.
Outages have been apparent all week, with BlackBerry users going insane for answers all over Twitter and Facebook. Lazaridis said that "you [the consumer] expect better from us, and I expect better from us."
A number of jokes have been made about the unbelievable fashion in which RIM have handled the situation, the fact is they haven't handled it. For instance @Funnyhumour said: "Great news for Blackberry users: a solution has been emailed to you."
Tweets from celebrities have worried the mobile-business giants due to the amount of negativity from such inspirational members of the community.
Alastair Campbell wrote on the social media platform: "Day 3 of BlackBerry black-out. Some free advice. Explain while you fix. Apologise when you have. Recompense after. Handling so far woeful."
Alan Sugar joined in, tweeting: "In all my years in IT biz, I have never seen such an outage as experienced by BlackBerry. I can't understand why it's taking so long to fix."
With all the negativity surrounding Blackberry, we can expect to see sales fall and iPhone sales rise. Especially now the new iMessage is available on iOS 5.
Watch the full video here.