BlackBerry Shares Plunge Almost 30% on Surprise Q1 Loss
BlackBerry shares fell almost 30% after the smartphone maker reported a quarterly operating loss of $84m (£55m) on revenues of $3.1bn, well short of analyst expectations.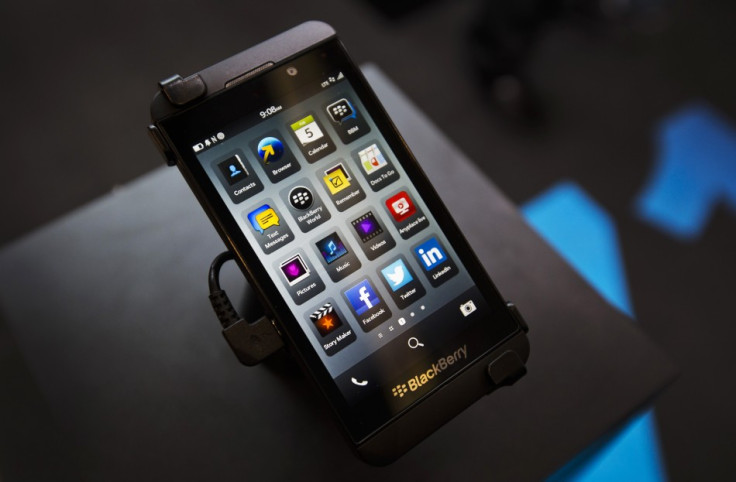 The result was better than the same quarter last year, which saw a loss of $518m, but the launch of BlackBerry 10 in January alongside the all-new Z10 and Q10 smartphones was hoped to represent a major turning point in the company's fortune, making a wide miss on expectations even more disappointing.
BlackBerry's share price fell more than 29% to $10.28 as markets opened shortly after the company announced its disappointing Q1 results.
Excluding one-time items, BlackBerry reported a loss from continuing operations of $67m, or 13 cents a share, on revenue of $3.07bn. Analysts had expected the Canadian company to turn a profit of six cents a share on revenue of $3.36bn, according to Thomson Reuters estimates.
BlackBerry reported smartphone shipments of 6.8 million units for the quarter which ended 1 June, but failed to say how many of these were the new BlackBerry 10 models, the touchscreen Z10 and the Q10, with its smaller touchscreen and physical keyboard.
Morningstar analyst Brian Colello told Reuters: "Quite frankly, the fear is that with a full quarter of BlackBerry 10 sales - we haven't received the BlackBerry 10 unit numbers yet - it doesn't bode well for the initial BlackBerry 10 launch, particularly the Z10.
"But even with the outlook for a Q2 loss [it] doesn't bode well for the Q10 either."
Bloomberg estimates that of the 6.8 million units shipped, about 2.7 million were BlackBerry 10 phones, both figures failing to meet Bloomberg-compiled expectations of 7.5 million total and 3.6 million BB10 units shipped.
Although the Z10 went on sale in the UK in January, it failed to reach the US until late March, and while the Q10 arrived in the UK in late April, it didn't hit US shelves until after the company's Q1 for fiscal year 2014 had ended on 1 June.
The number of active BlackBerry users fell to 72 million worldwide, down from 76 million in the last quarter, which itself was a drop from 79 million in the quarter before that.
Looking forward, the company refused to provide estimates for the upcoming quarter, stating: "The smartphone market remains highly competitive, making it difficult to estimate units, revenue and levels of profitability."
CEO Thorsten Heins told investors after the results were announced: "Over the next three quarters, we will be increasing our investments to support the rollout of new products and services to demonstrate that BlackBerry has established itself as a leading and vibrant player in next-generation mobile computing solutions for both consumer and enterprise customers."
Much of the company's loss - responsible for some 10 cents per share - was blamed on currency restrictions in Venezuela, a key market for BlackBerry, where the government has limited access to dollars over the past decade, making it difficult for foreign companies to repatriate cash at the official exchange rate.
© Copyright IBTimes 2023. All rights reserved.