BlackBerry has revealed that an unnamed partner has placed an order for one million of its new Z10 smartphones, causing its share price to rise sharply.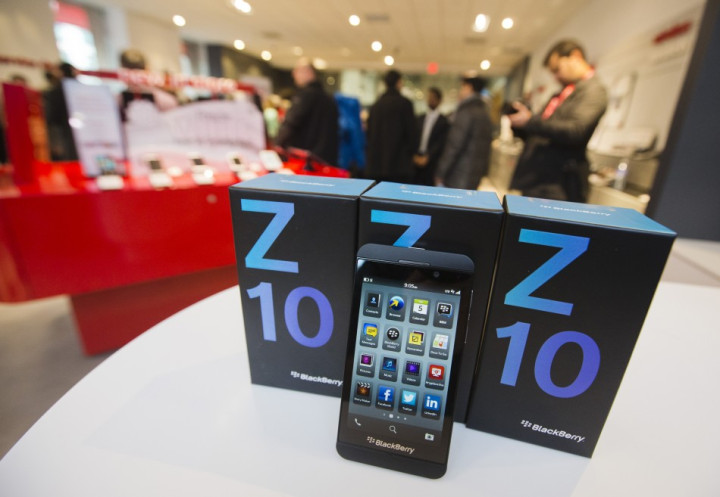 Seen as the Canadian company's final chance to establish itself as a force in the smartphone market, the revamped BlackBerry 10 platform and the BlackBerry Z10 smartphone were launched at the end of January in a co-ordinated global media extravaganza.
Since then there have been a number of analysts predicted the end for BlackBerry, but they could be forced to rethink their predictions following the announcement by BlackBerry that one of its partners had placed an order for one million Z10 smartphones.
The company has so far failed to name the partner or indeed its location. However with the announcement coming just days after Verizon and AT&T in the US opened pre-orders for the new smartphone, it could indicate one of these two large networks is the unnamed partner.
"An order for 1m devices is a tremendous vote of confidence in BlackBerry 10," said Rick Costanzo, executive vice-president of global sales for BlackBerry in a blog post. "With strong partner support, coupled with this truly reinvented new platform, we have a powerful recipe for success."
BlackBerry's stock ended trading on Wednesday up 8.2 percent at $15.65 (£10.48) on the Nasdaq and rose above $16 in after-hours trading.
The Z10 will go on sale in the US later this month, but it is already on sale in 20 countries including the UK, which is one of the strongest markets for the company.
While the customer base in the UK has remained steady over the past couple of year, and currently sits at around eight million, in the US BlackBerry's market share has been all but wiped out as customers moved to devices from Apple and Samsung.
Since the launch some analysts had significantly cut sales projections from the Wall Street consensus of one million in the current quarter with Pacific Crest analyst James Faucette predicting sales as low as 275,000 and 325,000.
However Rob Orr, BlackBerry's UK and Ireland chief, told IBTimes UK last month that the company was "really happy" with how the launch had gone. BlackBerry will announce its latest set of financial results next week on 20 March, which will include one month of BB10 sales.