Police Apologise For Tasering Blind Colin Farmer in Belief that Walking Stick was Samurai Sword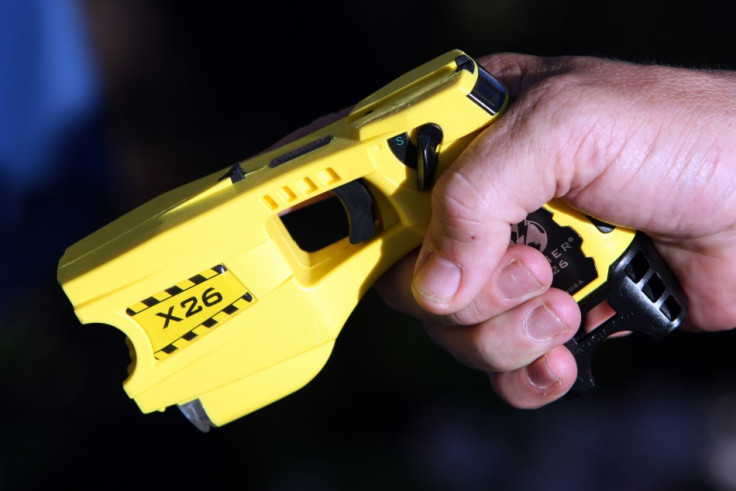 Lancashire Police have apologised for an incident in which an officer tasered a blind stroke sufferer after mistaking his white walking stick for a samurai sword.
Colin Farmer, 61, made a formal complaint after he was stunned by police who had received reports of a man carrying a sword through the streets of Chorley.
Farmer was handcuffed to a fence after the Taser sent him falling to the ground. The father of two had to be taken to hospital following the incident.
Lancashire Police said they "deeply regret" the incident and the case has been referred to the Independent Police Commission.
Farmer, of Royle Road, Chorley, has suffered two stokes in the past four years and said the mistake by police could have cost him his life.
He told the Chorley Guardian: "I heard this man shouting, I thought they were shouting at some people. I certainly didn't know they were police - and I certainly didn't know they were shouting at me.
"I thought I was going to be attacked by some hooligans. The next thing they fire a Taser at me, though I didn't know it was a taser at the time.
"I just felt this thump in my back. As soon as the taser hit me I hit the ground."
Referring to officers' claims that his stick looked like a samurai sword, Farmer said: "I walk at a snail's pace. They could have walked past me, driven past me in the van, or said 'drop your weapon.'
"It's a sad excuse. They wouldn't even stop when I said I'm blind.
"I was absolutely terrified. I thought any second I'm going to have another stroke and this one will kill me."
Chief Superintendent Stuart Williams, who is responsible for policing in Chorley, said: "We received a number of reports that a man was walking through Chorley armed with a samurai sword and patrols were sent to look for the man.
"One of the officers believed he had located the offender. Despite asking the man to stop, he failed to do so and the officer discharged his taser. It then became apparent this man was not the person we were looking for and officers attended to him straight away.
"Lancashire Constabulary deeply regrets what has happened. We have clearly put this man through a traumatic experience and we are extremely sorry."
A man carrying a sword was later arrested on suspicion of being drunk and disorderly, but was released without charge.
© Copyright IBTimes 2023. All rights reserved.