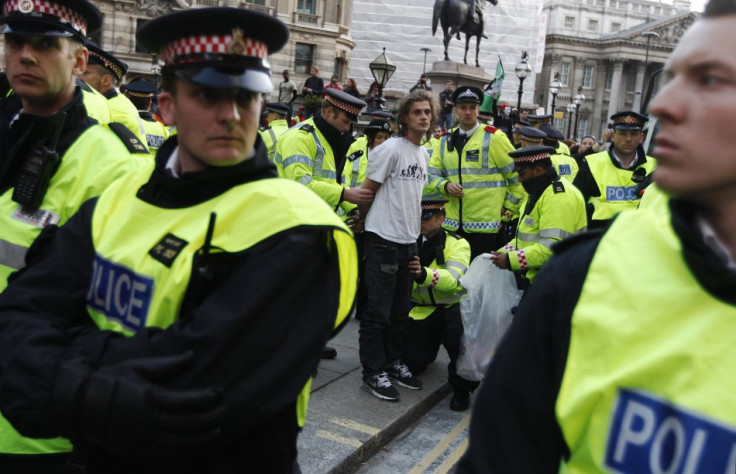 A blind woman has received a payout for being kept in custody for 18 hours – two years ago – after she was accused of grabbing a police officer's privates and twisting them. On 16 February 2014, the mother-of-three, identified as Angela Green was at a pub in Rainhill, Merseyside along with her husband when police were called in, following some commotion.
The policeman had reportedly brought Angela down, after she allegedly "gouged at his arm". The woman was accused of grabbing and twisting his testicles – leaving him in severe pain. Subsequently, she and her husband Michael Green were detained for "assaulting the police and for being drunk and antisocial".
However, the 48-year-old denied the allegations and said, "I was shocked and distressed, to be quite honest. It was totally unexpected and very traumatic to the family."
The couple also claimed that they were not informed that they were being arrested and were taken to the St Helens custody suite and held for the next 18 hours. No charges were filed against them.
"There were never any charges brought against me or my husband. He is a self-employed taxi driver – anything against his name could have lost him his livelihood," Angela was quoted as saying.
According to the couple, police did not "reasonably accommodate" Angela's blindness, which led her to go ahead and seek legal help.
Although police did not accept any legal responsibility over the allegations, they agreed to an out-of-court settlement.
"Thankfully I was able to settle the case without the need for court proceedings and, therefore, save Mrs Green any further upset and anxiety," Solicitor Adam Quick of James Murray Solicitors said.