Blockchain start-up Manifold Technology releases its platform at Wall Street conference
Manifold was founded in 2014 by former White House cybersecurity advisor Chris Finan.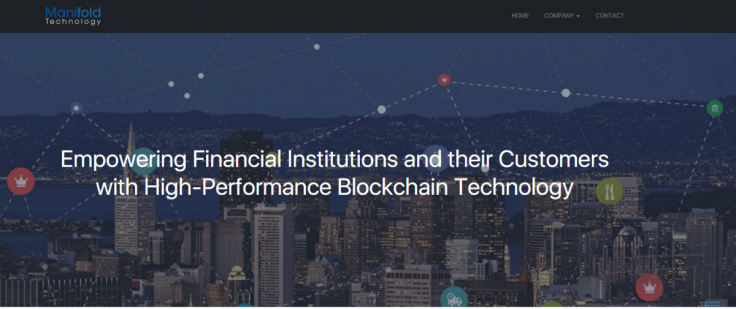 Blockchain start-up Manifold Technology announced today (29 November) the release of the Manifold Platform at the Blockchain for Wall Street conference in New York City. The company's patented platform is high-performance, distributed ledger technology that gives any developer the foundation on which to build faster and more secure applications without needing to become a blockchain expert, said a statement.
The platform has already been used to transform the Royal Bank of Canada's rewards programme, and used by some member banks of the R3CEV consortium to demonstrate instantaneous trading of fixed income assets, it said.
Manifold said its blockchain platform can handle more than 10,000 transactions per second in operational environments, surpassing even the biggest credit card companies which max out between 2,000 and 8,000.
Manifold, which was chosen to join the suite of technologies on Microsoft Azure's blockchain as a service (BaaS), has targeted particular pain points such as rewards schemes, in order to begin solving fundamental problems blighting internal company accounting and general account reconciliation.
The platform is wholly owned and operated by the entity deploying it, offering the transparency of a blockchain audit record without being susceptible to external manipulation. Manifold was founded in 2014 by Chris Finan, a former White House cybersecurity advisor, and Rob Seger, a former government security technology expert.
Manifold CEO Chris Finan, said: "My co-founder Rob Seger and I got excited about blockchain after playing around with Bitcoin a few years back. But, we knew the public blockchain didn't offer the speed or security that financial services firms needed. We are very proud to release this platform today so any developer will be able to use blockchain technology at speeds that were unimaginable to us two years ago."
© Copyright IBTimes 2023. All rights reserved.