Blood on the walls of Venezuela's National Assembly after it is stormed by militias
A group forced their way into the chamber and threw blunt objects.
Several opposition lawmakers in Venezuela emerged bloody and battered after a violent storming of the National Assembly by pro-government militias.
As the country spirals into meltdown, politicians were holding a special session for the country's Independence Day in the building in Caracas when the attack took place after a storming of Congress on Wednesday (5 July).
It comes following months of confrontations between security forces and protesters who say the government wants to establish a dictatorship and have criticised moves to change the constitution to prevent free elections.
Several then entered the chamber and threw objects before kicking some on the floor. Television images showed at least five opposition lawmakers suffering from wounds.
Tensions are mounting in the country after a referendum was announced to take place on 16 July over the plans by the Socialist government of Nicolas Maduro to change the constitution.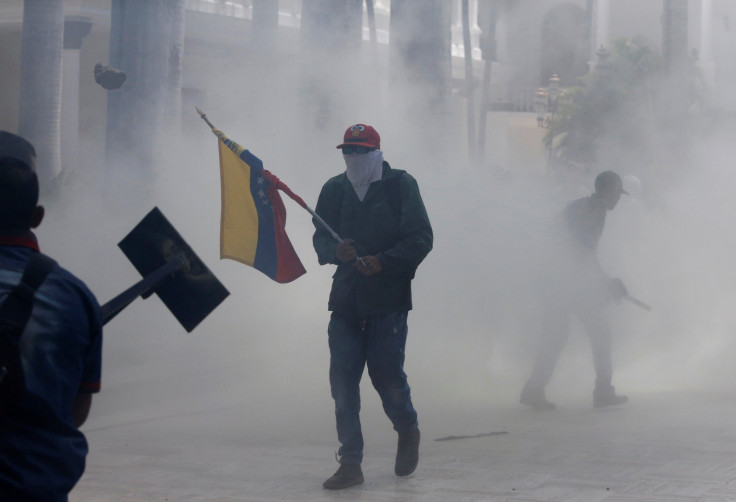 "This doesn't hurt as much as watching how every day how we lose a little bit more of our country," said lawmaker Armando Arias.
Tensions had spiked earlier on Wednesday (5 July) when the country's vice president, Tareck El Aissami, turned up unannounced to the Assembly with top government and military officials, and dismissed opponents of plans to change the constitution as a US-backed conspiracy.
During a military parade, Maduro condemned the actions, saying: "I will never be an accomplice to acts of violence."
A police pilot who last week mounted a helicopter attack on the Supreme Court released a video message claiming his faction was preparing for its its "second phase" against the government, which is being blamed for rampant inflation and widespread poverty.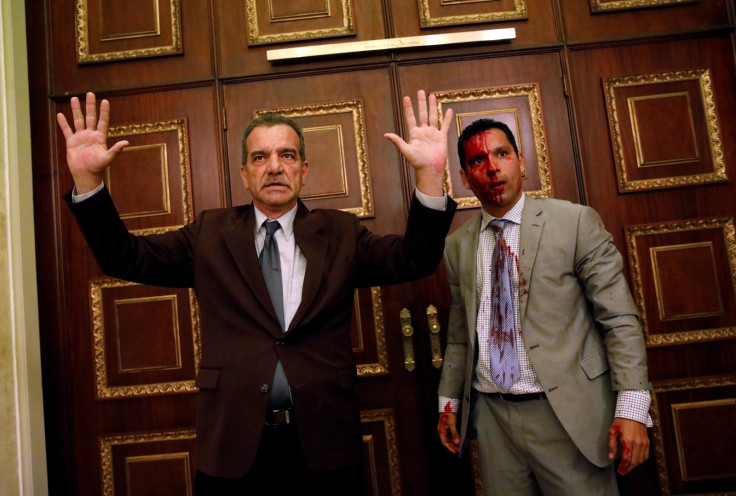 © Copyright IBTimes 2023. All rights reserved.