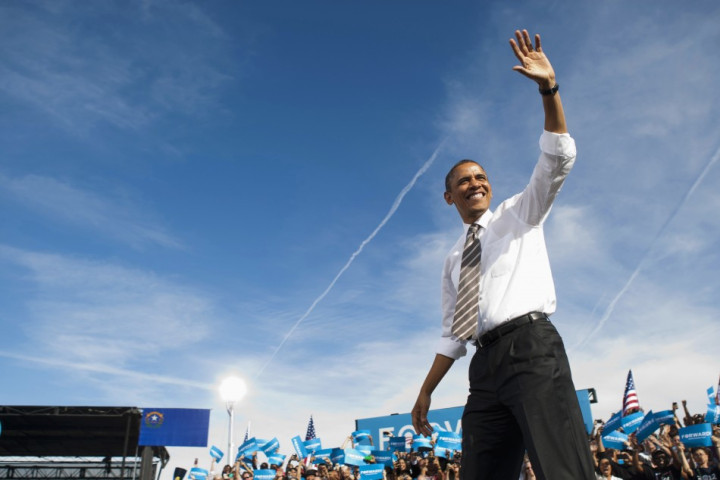 New York City Mayor Michael Bloomberg has endorsed Barack Obama's re-election, using his own news company to highlight the US President's commitment to tackle climate change in the aftermath of Hurricane Sandy.
Bloomberg, who was first elected to the mayor's office in 2002 as a Republican but quit the party to become an independnent five years later, expressed his support for Obama in an opinion piece on the Bloomberg news website.
"One [presidential candidate] sees climate change as an urgent problem that threatens our planet; one does not. I want our president to place scientific evidence and risk management above electoral politics," Bloomberg wrote.
"The devastation that Hurricane Sandy brought to New York City and much of the Northeast ... brought the stakes of Tuesday's presidential election into sharp relief."
"Our climate is changing. And while the increase in extreme weather we have experienced in New York City and around the world may or may not be the result of it, the risk that it might be - given this week's devastation - should compel all elected leaders to take immediate action.
"We need leadership from the White House - and over the past four years, President Barack Obama has taken major steps to reduce our carbon consumption," Bloomberg wrote, adding that Obama's liberal views on abortion and gay marriage also played a role in his endorsement.
Same-sex marriages were legalised in the state of New York in 2011. Bloomberg celebrated the event by presiding over the wedding of two gay couples.
In his endorsement piece, Bloomberg also condemned the regular shifts in Republican candidate Mitt Romney's policies.
The mayor noted that Romney did well on climate issues as governor of Massachusetts, and had in the past expressed "sensible positions on immigration, illegal guns, abortion rights and health care."
However since then "he has reversed course on all of them," Bloomberg wrote.
"If the 1994 or 2003 version of Mitt Romney were running for president, I may well have voted for him because, like so many other independents, I have found the past four years to be, in a word, disappointing,"
Bloomberg is the second former Obama critic and prominent politician to express support for the President following the devastation brought by hurricane Sandy.
Earlier this week New Jersey Republican governor Chris Christie lavishly praised Obama's response to the storm.