Blur Group, a company providing a platform where companies can buy online services such as marketing and advertising, will be listed on the London Stock Exchange (LSE) as of Friday.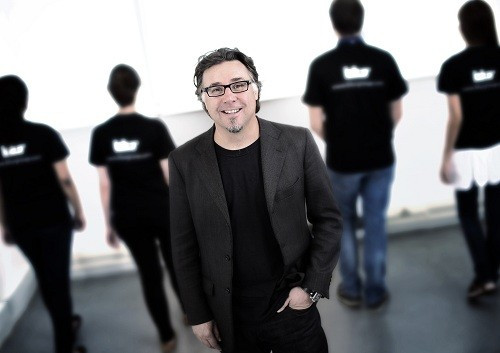 On 5 October, the Blur Group, operators of a global marketplace where companies can buy online services such as marketing and advertising services, will make its debut on LSE's Alternative Investment Market (AIM), the LSE's international market aimed at companies with smaller market capitalisation.
The company, which was started in the UK back in 2007 and now has 29 employees in offices in London and Dallas, will have an initial public offering (IPO) of £4 million, with shares debuting at £0.82. The company has a market capitalisation of £20.1m.
The London Stock Exchange has been in the news recently after the government announced plans to make it more attractive for high growth companies, primarily those in the tech industry. While many companies choose to go public in the US - a market that is very attractive for these companies - the LSE is now getting the interest of companies as a listing destination.
"The London Stock Exchange is clearly a leading, globally respected exchange in a highly visible financial capital. They are very supportive of high growth businesses from around the world with their junior market AIM", said Philip Letts, the group's founder and chief executive, explaining the choice behind a listing at the LSE.
"Our ambition has always been to build a UK global technology success story and the IPO is a key part in helping us to achieve that goal, and to demonstrate that there is a UK market for technology IPOs.
"It seems the government, London Stock Exchange and UK investors are supportive of developing the next wave of UK tech companies. We are pleased to be one of them and an international leader in our space."
A Service Marketplace
The platform operated by Blur is called the Global Services Exchange, which allows companies to post briefs of services they are after. Expert service providers pitch for the project and then execute it. The whole process happens online through the platform and allows companies to bypass the services of big agencies.
The Exchange launched in early 2010. Initially, only three briefs would be posted every month, but as of the second quarter of 2010, over 60 briefs appear monthly on the platform.
The briefs are posted by companies all over the world. International companies such as the Financial Times, AA, Harvey Nichols and Berlitz all make use of the platform.
The service providers now amount to over 2,000 people and are carefully screened and approved by the group's executive members. These experts are from 130 different countries and are made up of individuals, small-to-medium agencies and service provider firms.
The IPO is hoped to help the company get access to new capital and boost the company's international profile, as well as speed up scaling.