Bang & Olufsen BeoPlay H2 headphones key features:
Lamb skin earcups; plastic frame with textile covering.
On-­ear design.
40mm neodymium drivers.
Detachable cable with in­-line iOS remote (Android support with separate accessory).
Price as reviewed: £169.
B&O BeoPlay H2 on­-ear headphones review
Bang & Olufsen has just added to its BeoPlay range of headphones with the H2 on-­ear headphones, once again boasting stylish design and good quality sound – and a cringe-­worthy price tag of £169 (although it is far from alone in this price bracket).
Buying the perfect headphones is a personal journey, and while recommendations and reviews can set you on the right path, you won't really know what's best until you strap them on. To that end, finding a B&O store for a test run is a good idea – and don't show up with crummy low bitrate MP3s (if you can't tell the difference you might want to to do some research before dropping upwards of £170).
Adding to their value proposition, when ordering from its website, B&O offers free delivery within two days, free collection and return if you are not happy, and a 3 year warranty (2 year warranty standard if you buy elsewhere than a Bang and Olufsen store).
I've been rocking with the BeoPlay H2 headphones for about two months now, and while I still covet the BeoPlay H6 headphones that David had to wrestle from my head, I'm very happy to slip on the H2's before I head out the house.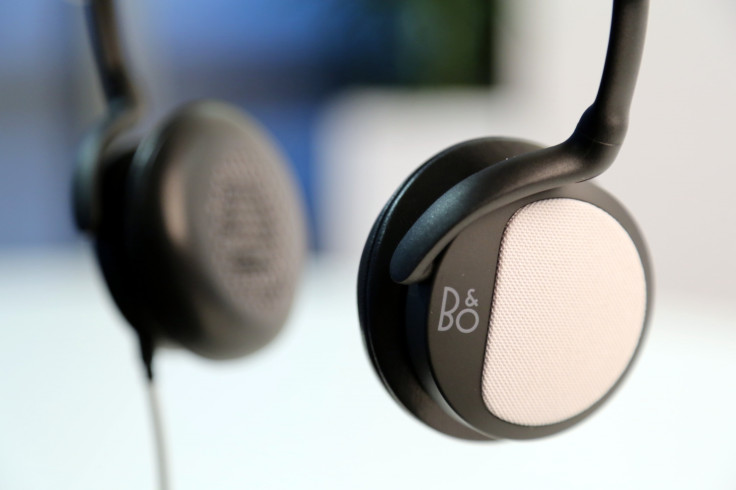 BeoPlay H2: Design and Comfort
Whether or not you find the H2's attractive is of course a matter of taste, but to my mind they certainly look sleek and minimalist, almost belying the big sound that comes from within. For the image conscious out there, I imagine the styling is just enough to attract a second covetous look from fellow commuters without them coming across as gauche.
The bold colours stand out, but B&O doesn't make much of a spectacle of plastering their logo all over the earcups. On that note, due to their fresh appearance on the market, they are somewhat of a rarity in a sea of Sennheiser, Sony, and Beats on the Tube.
The textile covering comes in three colour options, Carbon Blue, Silver Cloud, and Feldspar Green, while the rest of the unit is black plastic and black lambskin leather.
Reviewing the silver unit, I was worried the textile would become grubby over time, but so far it has brushed off any potential dirt to be picked up when rubbed against my hoodie, jacket collar, and inside of my rucksack.
Under the headband is a comfortable rubberised cushion that has retained its shape and has not yet discoloured or begun to degrade. The headband also flexes nicely to accommodate those with a large noggin, retaining its strength in gripping the side of the head.
The lambskin earcups are supple and lovingly caress the ear, but due to the on­-ear design there isn't much surface area to work with. Sufficiently padded, the earcups feature a punched out grid in the leather beneath which is a textile with 'L' and 'R' stamped on the remind you which way round they go. The leather was once stuck to the textile, but on the left cup it has since lifted, meaning it is only a matter of time before head detritus becomes lodged beneath it and difficult to clean.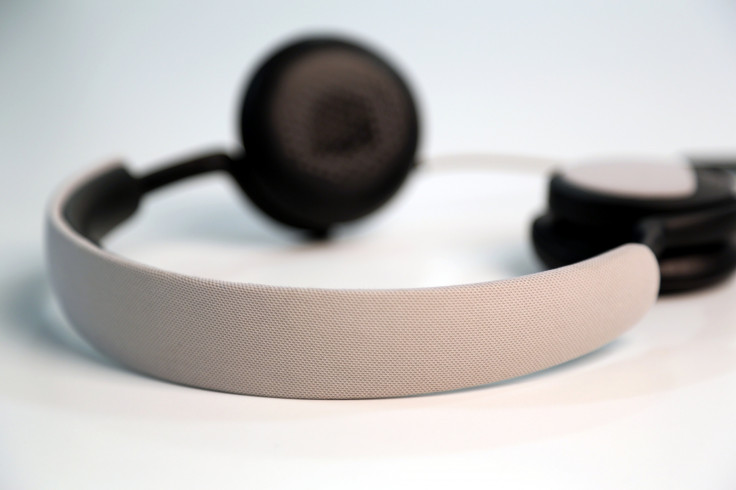 Connecting the earcups to the headband are retractable plastic arms which offer a good balance of extension and resistance for a snug fit. The arms rotate at two points allowing the earcups to rest flat when laid down, or against your chest when slipped around your neck.
The point where the earcups meet the arms is undoubtedly the weakest part of the construction, and I would certainly not pull on the earcups to extend the arms because this is begging for wear and tear trouble.
The H2 comes with a 1.2m long detachable 3.5mm to 3.5mm jack cable boasting a 3-button in­line remote (volume up, down, and combined play/pause) and mic for calls, compatible with iDevices (and therefore nothing else).
B&O has informed me that a range of accessories is launching on 29 January offering inline Android support, although the Android version of the jack cable is a 1-button affair (play/pause, and no volume control) with a mic. There are no plans to launch retail sets with an Android cable out the box.
B&O BeoPlay Headphones accessories (29 January):
Price: £24
3.5mm jack cable with 3 buttons and mic (iOS)
3.5mm jack cable with 1 button and mic (Android)
3.5mm jack cable (2.5m)
Price: £19
The cable is sheathed in rubber to match the tone of the textile – and this is a disappointment. For a premium set of headphones that's trading as much on looks as sound quality, it seems an oversight to not wrap the cable in a braided sheathe to match the tactile feel of the textile trim on the headphones. It picks up grime quite easily, and while this may not be as noticeable on the dark colours, my 'silver cloud' cable has become discoloured and slightly grubby after two months' use.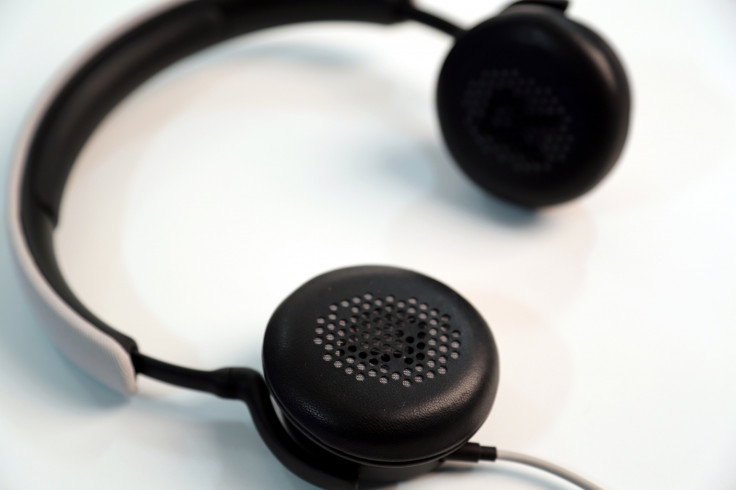 I tend not to go for on­-ear designs (preferring the over­-ear likes of the H6) as I find them uncomfortable, and the H2 was no different. After about an hour of use my ear cartilage begins to protest, forcing a readjustment if I want to continue listening.
To juxtapose this, I could comfortably wear the H6 for hours on end, although David did note they became uncomfortable for him after an hour. So, this could be a matter of preference and ear cartilage ruggedness.
BeoPlay H2: Sound Quality
By way of getting a measure of headphones quality, I always turn to Audiocheck's Ultimate Headphones Test website which offers a diverse range of tests. Recently, I have had only the high-end H6 headphones to compare the H2 with - and surprisingly in the dynamic range and binaural tests, the H2 performed slightly better.
| Headphones Test | Frequency response (low) | Frequency response (high) | Dynamic Range | Quality (bass shaker) | Driver matching | Wiring (Centre) | Wiring (Twisted) | Binaural test |
| --- | --- | --- | --- | --- | --- | --- | --- | --- |
| B&O BeoPlay H6 | 20Hz+ | 19KHz down | 48-54db below full scale | Excellent, no rattles, clear tone | Excellent, slight variation at high end | Well defined, accurate | Hard to define, accurate | Excellent, lifelike, robust bass |
| B&O BeoPlay H2 | 20Hz+ | 19KHz down | 60-66db below full scale | Excellent, no rattles, clear tone | Excellent, slight variation at high end | Well defined, accurate | Hard to define, accurate | Superb, eerie realism, robust bass |
Overall, the sound quality is great, as you'd expect, and users will notice a stark difference between these and an entry-level set.
The on­-ear design means you need to find the sweet placement spot for noise cancellation to work properly, but when it does, the closed­-back provides rich bass tones, and overall the details are crisp, clear and easy to pick out (when listening to suitably high­ quality recordings). Needless to say, these were great for video gaming as well, though the comfort issue creeps in after a while.
As well as keeping all but the noisiest elements of the outside world from intruding, there does not seem to be any noise bleeding outwards to annoy people around you, as evidenced by my colleagues sitting nearby who didn't question my melodic death metal marathons.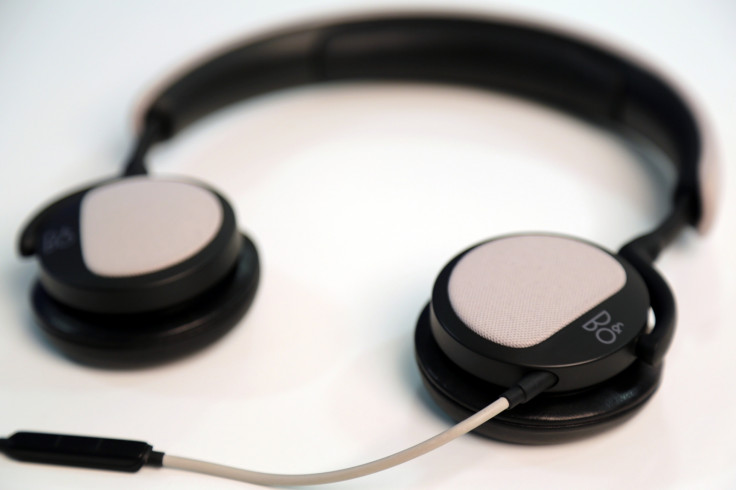 BeoPlay H2: Value and Verdict
Does this quality justify the price? Well, it will probably come down to a matter of taste and usage scenario. If you're listening to highly compressed podcasts, then don't bother – but if you're packing high bitrate (or even lossless) files onto your preferred player for the work commute, then these are great for drowning out the humdrum of the sea of humanity around you, and enjoying yourself along the way.
B&O BeoPlay H2 Score: 8/10