B&O BeoPlay H6 Headphones Key Features:
Leather, aluminium and lambskin construction.
Over-ear design.
40mm dynamic drivers.
Removeable cable.
In-line remote.
Price as reviewed: £330.
B&O BeoPlay H6 Special Edition Review
Bang and Olufsen (B&O) is a company which has built its reputation on combining impeccable design with great sounds and visuals - and of course very high prices.
The company's main products are high-end televisions and speakers, but in recent years the company has broadened its reach with its consumer-focused Play range of speakers and headphones.
While far from cheap, these products are certainly more attainable for the regular consumer than the company's hugely expensive sound systems and flat-screen TVs.
The BeoPlay H6 has been around for a while now, but the company has just released three special edition models, one of which we are looking at here.
---
BeoPlay H6: Design and Comfort
---
B&O make no bones about the fact that these headphones are not only designed to sound good, but they are designed to look good too.
"Today's headphones are just as much fashion accessories as they are products used for music listening and phone conversations," says Henrik Taudorf Lorensen, vice president of B&O Play.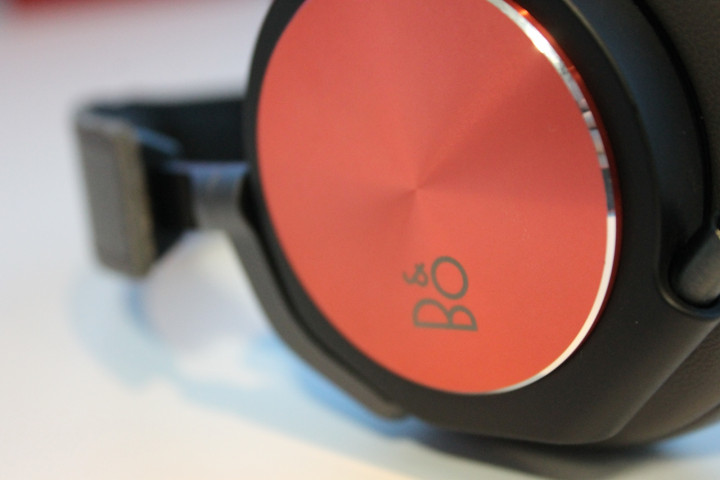 And he's right. Just look around you on a city commute any morning and you'll see that making sure your headphones look good is as important as making sure they sound good.
Bang & Olufsen is a brand renowned for its design aesthetic, and the H6 headphones are no different. Initially launched at the beginning of 2014, the range was recently revamped with three special edition models in colours called Graphite Blush, Bronzed Hazel, and Blue Stone - or red, orange and blue to you and me.
These are now available in addition to the black/dark green and silver/tan finishes already on the market.
The review set I looked at (and listend to) paired the red metallic finish with a "stormy greyish brown" lambskin on the ear pads and the leather headband.
The headphones, by any standards, look great and with the combination of leather and aluminium they also feel premium - and considering they cost £329, they should.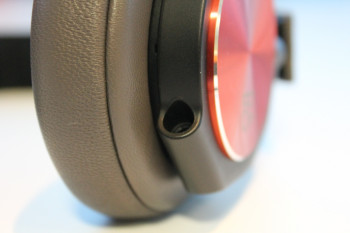 The BeoPlay H6 headphones are the over-ear type, meaning they sit over your ears helping to block out any background sound. Unlike in-ear or on-ear headphones, these are certainly less portable, but they can still easily be used on your commute.
The headband is solid and stays in place well when on the move, though prolonged wearing did begin to get uncomfortable after an hour or so.
Another nice addition to the H6 headphones is the inclusion of a removable 3.5mm cable with a 3-button iPhone in-line remote, meaning if you do lose or damage it, you won't have to pay a fortunate to replace it. It's worth noting the in-line remote does not work with non-apple products.
B&O has also included a second 3.5mm jack on the other ear cup to allow you daisy-chain the sound and let someone else listen in to what you are listening to - ideal if you are trying to watch a film on your laptop during a flight and someone else wants to listen in.
---
BeoPlay H6: Sound Quality
---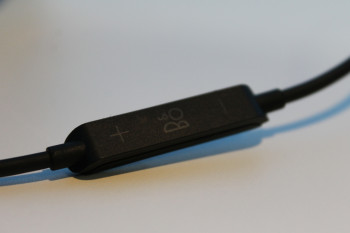 Just as B&O has a heritage of impeccable design, it has also built its reputation on outstanding sound quality and there is no difference here.
The sound is well-balanced and warm and will appeal to the vast majority of music lovers. The bass is big but without getting out of control in a Beats-type of way. At the other end of the scale treble is well defined and crisp without being harsh.
At over £300 the H6 headphones needed to produce some exceptional sound - and they do - but it is unclear if they are good enough to justify the price.
It is clear that some of that high price is accounted for by the styling, design and premium materials, so true audiophiles may want to spend their money elsewhere.
The fact these are over-ear headphones also means that noise cancellation is great. Several times colleagues had to tap me on the shoulder (or wave frantically in my direction) to get my attention, so insulated was I from the outside world.
---
BeoPlay H6: Value and Verdict
---
At £329 there is no doubting that the H6 headphones are at the expensive end of the spectrum when it comes to portable headphones.
That said, there is also no doubting where that money is being spent, with beautiful design, premium materials and a balanced sound making these among the best headphones on the market.
Are they worth paying the money for? If you value looks as much as sound quality, then yes, they are.
BeoPlay H6 Score: 9/10