iPad Air 2 Review: Apple's Best Tablet Yet May Not be Good Enough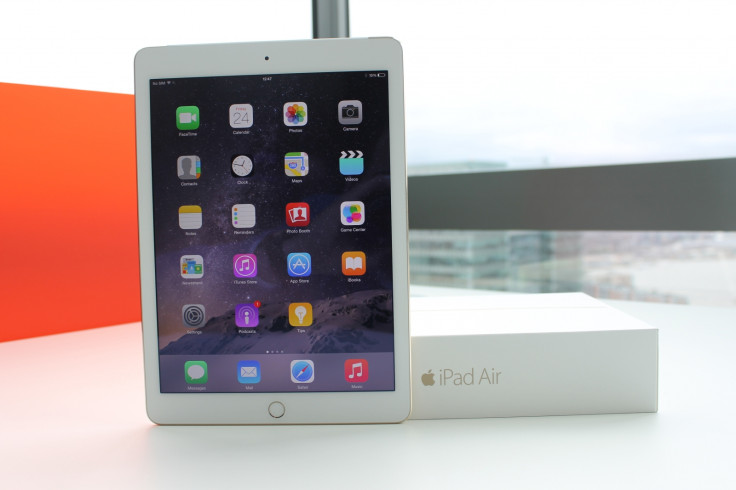 iPad Air 2 Key Features:
9.7in screen (2048x1536).
8 megapixel iSight camera.
Touch ID.
6.1mm; 437g.
iOS 8.1.
A8X chip with M8 motion co-processor.
Price as reviewed: £399.
iPad Air 2 Review
The iPad is Apple's fastest selling product ever.
In the first four years since the original was launched, over 237 million varieties of iPads have been sold. That is more units than the iPhone manged to clock up in its first four years on sale.
And still, despite these amazing figures, Apple's tablet business is suffering.
In the last three months (to the end of September), sales have dipped a huge 12% compared to the same period in 2013, as increased competition from the likes of Samsung and Sony, and a much slower refresh rate, means the tablet market is fast reaching saturation point (at least in developed markets).
So what's Apple's answer? The iPad Air 2, which went on sale this week and is thinner, lighter, and more powerful than ever before - but is this enough to reverse the decline in sales.
---
iPad Air 2: Design
---
The iPad Air 2 is the thinnest tablet on the market at just 6.1mm. And yet, when I picked one up, I was expecting to be more impressed.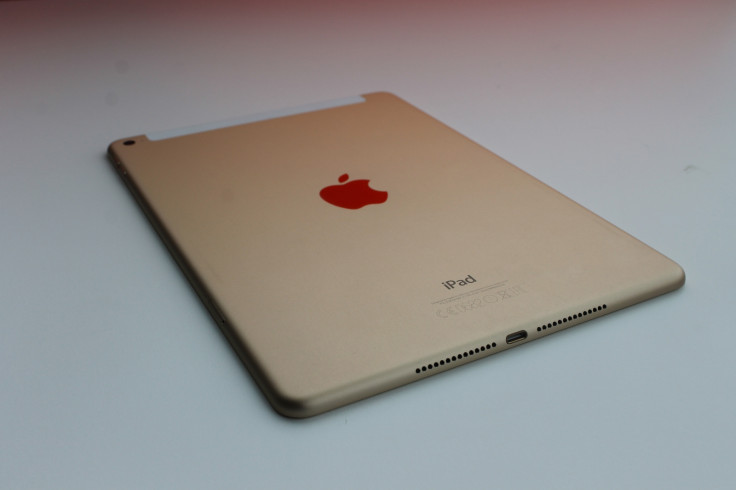 This is not because the tablet feels thicker, but because in the last 12 months, the Samsung Galaxy Tab S at 6.6mm and the Sony Xperia Z2 Tablet at 6.4mm have set a new standard for slimline tablets.
The differences here are a fraction of a millimetre which means the impact is somewhat less overwhelming.
That said, what Apple has done to reduce thickness by 17% compared to the original iPad Air is nothing short of amazing. There is no getting away from the fact that this is a beautifully crafted piece of engineering which looks and feels great.
Apple has also added the option of having a gold iPad, to match your gold iPhone, and while I can take it or leave it, Apple says it is among the most requested features from customers.
---
iPad Air 2: Screen
---
To achieve the 17% reduction, Apple was able to eliminate two layers of air which sat between the glass, touch layer and LCD panel, optically bonding the screen together - a technique which is already used by other tablets including Microsoft's latest Surface Pro 3.
The result, Apple says, is that reflection is reduced and everything on the screen appears closer to the surface - or as Apple puts it, floats on the surface of the screen.
While I'm not sure about floating, the result is impressive and while the resolution remains the same as last year's model, there is a noticeable improvement in quality.
Another change Apple has made is the addition of an anti-glare layer (in fact there are nine layers of anti-reflective coating) to reduce the glossiness of the screen in bright environments.
Again, this certainly improves viewing in bright situations and the outdoors but I'm not sure about Apple's claims of a 56% reduction as I found the iPad Air 2's screen was still almost impossible to view in direct sunlight.
---
iPad Air 2: Touch ID
---
Apple has added the Touch ID fingerprint sensor to its latest iPads, which was introduced last year on the iPhone 5s. Users will now be able to unlock their iPads using just their fingerprint, as well as confirming purchases from iTunes or the App Store (in the US users will be able to use Touch ID in association with Apple Pay, though only online and not in store).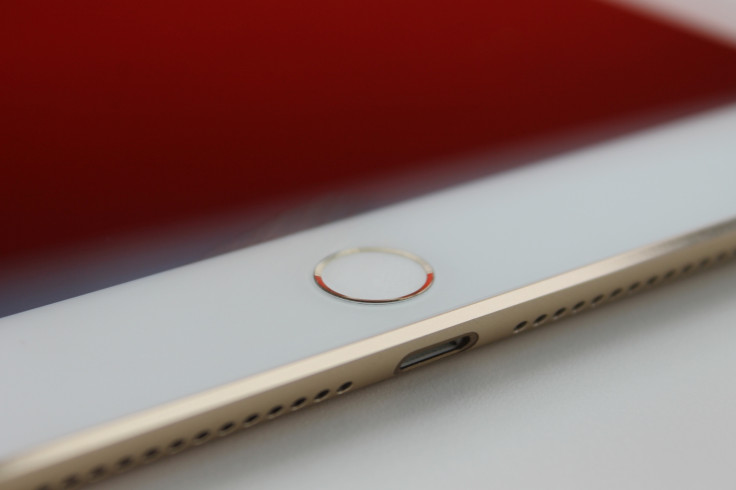 As with the iPhone version, the Touch ID sensor on the iPad works flawlessly, and for those who use their iPads a lot for work, removing the need to constantly re-enter a pin code will be a huge benefit.
Also, Apple has now opened up the Touch ID sensor for third party developers to use, so we should be seeing it integrated into more and more apps.
---
iPad Air 2: Camera
---
iPad Air 2 Review - Camera
IBTimes UK
During the announcement of its latest tablet, Apple's Phil Schiller said customers' favourite feature on their iPads was the camera, and while I still think taking pictures with a tablet is crazy, I seem to be in the minority.
To that end, Apple has significantly updated the iSight camera in the iPad, with a new 8 megapixel sensor, 1080p video capture, a burst shooting mode, slo-mo video and the new timelapse video feature introduced on the iPhone 6 and iPhone 6 Plus last month.
This is by far the best camera on a tablet around and while it is still not a patch on some smartphone cameras out there, it is, I have to admit, a really good camera.
---
iPad Air 2: Hardware
---
The iPad Air 2 is a ridiculously powerful computer. Its new triple-core A8X chip is 40% faster than the A7 chip which powered the original iPad Air and it is also the first iOS device to feature 2GB of RAM.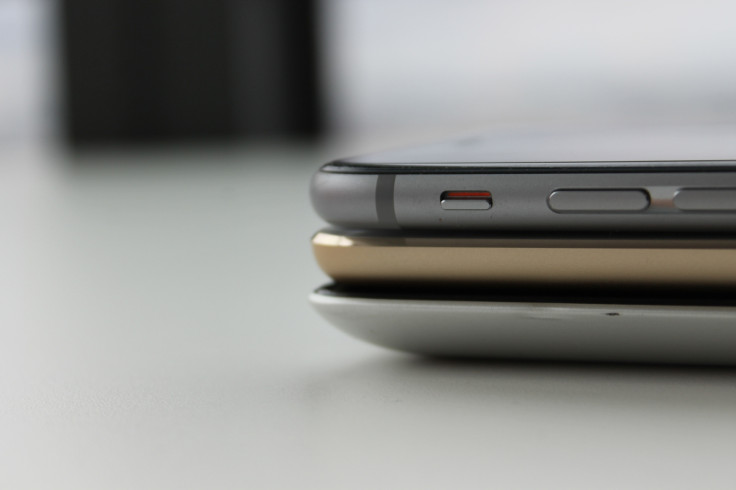 The iPhone 6 Plus sit on top of the iPad Air 2 and the iPad 2
IBTimes UK
As Apple blogger John Gruber points out, this means the latest tablet from Apple is more powerful than its MacBook Air laptop from a few years ago.
That, combined with the introduction of Metal - a technology allowing developers design console-style games for the tablet - means the iPad Air 2 is hugely powerful.
Most people using the iPad Air 2 as an entertainment device won't need that extra processing and graphical power, but for those using the iPad as a work tool, this could be the tablet's best new feature.
Photo- and video-editing, graphically intense 3D games, and enterprise-focused apps all run smoothly on this tablet and without compromising battery life, which is still a very respectable 10 hours.
---
iPad Air 2: Software
---
The new iPad comes with iOS 8.1 pre-installed, meaning you avoid dealing with the bugs which afflicted the original iOS 8 update such as issues with Bluetooth and Wi-Fi connectivity.
iOS 8 brings interactive notifications, better multi-tasking, widgets in the Action Center, third-party keyboards, and HealthKit and HomeKit support (although HealthKit isn't available on iPads).
There is also the addition of Continuity features such as handoff, which means that if you use an Apple computer running the latest version of Mac OS X (Yosemite) then you will be able to start an email or note on your iPad, and instantly pick it up on your laptop/iMac - or vice versa.
---
iPad Air 2: Price and models
---
The iPad Air 2 comes in three storage configurations starting with 16GB. Prices, as you can see below, begin at £399.
Wi-Fi only
16GB - £399
64GB - £479
128GB - £559
4G + Wi-Fi
16GB - £499
64GB - £579
128GB - £659
---
iPad Air 2: Verdict
---
Apple has created its best tablet ever, and arguably the best 10in tablet on the market with the iPad Air 2. It is beautifully designed, slim, and lightweight, yet never feels anything but premium and well-built.
It is also hugely powerful yet retains excellent battery life. Add to that a great camera, Touch ID, and the gold option, and it will be an enticing choice for those looking to buy a tablet.
However, it is hard to see why someone using the original iPad Air would need to upgrade, and with better-than-ever alternatives available from Samsung and Sony, I'm not sure the iPad Air 2 has enough to halt the decline in Apple's sales figures.
iPad Air 2: Review Scores:
Screen 9/10 - While not as high resolution as the competition, the anti-glare tech works well.
Design 10/10 - Impeccable.
Performance 10/10 - Hugely powerful without killing battery life.
Value 8/10 - There are cheaper tablets out there, notably the £319 original iPad Air.
Software 9/10 - iOS 8 is not ideally suited to work but tight hardware/software integration means it performs well.
Overall 9/10 - Apple's best tablet ever - but will it be enough?
The Good
Great design.
Best tablet camera around.
Hugely powerful hardware.
Good battery life.
The Bad
Not a huge update from the original iPad Air.
© Copyright IBTimes 2023. All rights reserved.