Neil Heywood Murder: Bo Guagua, Son of Bo Xilai and Gu Kailai, Defends 'Playboy' Lifestyle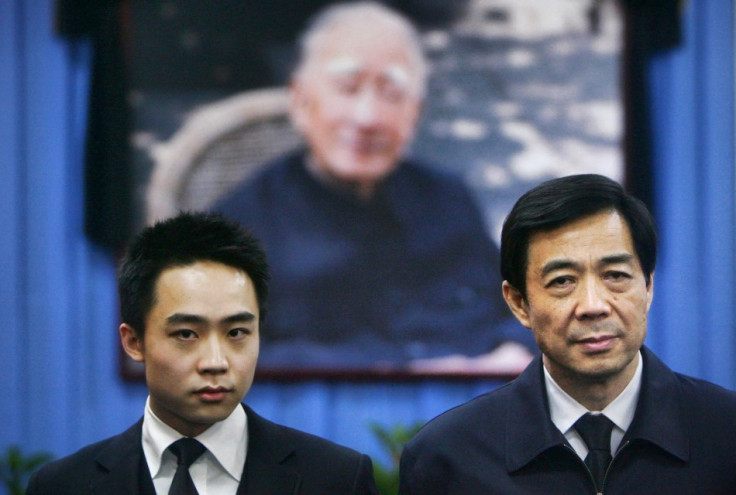 The son of the toppled Chinese politician Bo Xilai and murder suspect Gu Kailai who are at the centre of investigations into the death of British businessman Neil Heywood has broken his silence about his alleged "playboy" lifestyle in an email to his university's paper.
Bo Guagua, 24, insists that his education at Harrow, Oxford and Harvard was the result of scholarships and family savings - and not because of connections with the rich and powerful. He also played down claims that he drives a Ferrari.
As his mother, Gu, is being held in custody on suspicion of murdering British businessman Neil Heywood, Bo said in an e-mail to the Harvard Crimson that he was "deeply concerned about the events surrounding my family".
He wrote: "Recently, there has been increasing attention from the press on my private life. As a result of these speculations, I feel responsible to the public to provide an account of the facts.
"I am deeply concerned about the events surrounding my family, but I have no comments to make regarding the ongoing investigation.
"It is impossible to address all of the rumours and allegations about myself, but I will state the facts regarding some of the most pertinent claims."
Bo Xilai is suspected of being involved in the murder of the English businessman and his mother is in custody as investigations continue. The pair had a relationship with the victim.
Bo, a student at Harvard's Kennedy School of Government, sought to account for how his education at prestigious overseas institutions was funded when his father was believed to be taking home only a modest salary and he was rusticated for a year because of his poor academic performance at Harvard.
He said: "My tuition and living expenses at Harrow School, University of Oxford and Harvard University were funded exclusively by two sources - scholarships earned independently, and my mother's generosity from the savings she earned from her years as a successful lawyer and writer."
Bo goes on to say that he received a 2:1 degree from Oxford University, as well as 11 A* grade GCSEs and straight As for his A-level examinations.
© Copyright IBTimes 2023. All rights reserved.