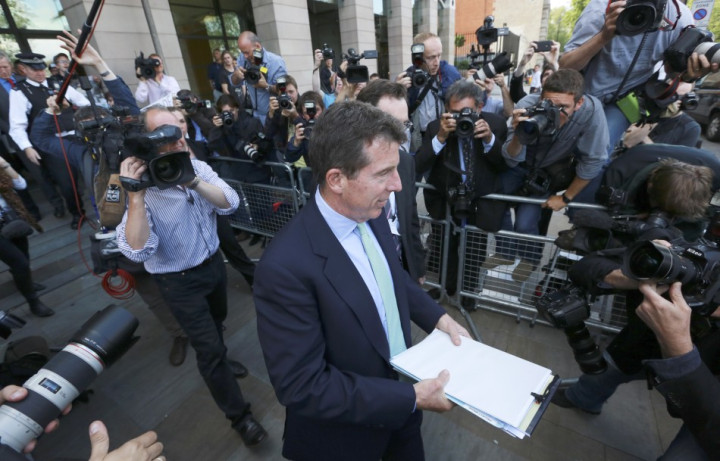 Embattled former Barclays Bank boss Bob Diamond denied all knowledge of interest rate manipulation by some of his traders until the revelations emerged in June, despite the bank's 2011 annual report noting that it was under investigation over the claims.
In a three-hour grilling by MPs on the Treasury select committee, Diamond lamented the actions of the traders caught attempting to low-ball the London Interbank Offered Rate (Libor), and said he was "sad, disappointed and angry".
Diamond insisted that he had only just learned of the actions of traders who had been fixing interest rates but Barclays' annual report for 2011, published in March and signed by him, notes that the bank was being investigated by regulators across the world on allegations of "suppressing Libor rates".
He stepped down from his role as chief executive after mounting political and public pressure over the scandal engulfed Barclays. There were also reports of the bank's Wall Street staff plotting a coup to force him out.
Diamond was slammed in the select committee hearing by Labour MP John Mann as "grossly incompetent ... complicit and negligent".
Mann labelled Barclays a "rotten, thieving bank".
An internal Barclays memo from October 2008 and written by Diamond seemed to imply that Paul Tucker, deputy governor of the Bank of England, suggested that the bank lower its reported rates to those who calculate Libor in a phone call between the pair.
Tucker, according to the memo, said "senior Whitehall officials" wanted the Libor to come down.
"I was worried that if the government thought that our Libor was set too high then it would then think we had inadequate funding," Diamond told the Treasury committee.
"We questioned whether the other banks could actually gain funding at the levels they were posting."
When pressed on who he thought the senior Whitehall officials were, or if Tucker had revealed their identities, Diamond insisted he had no knowledge.
Pushed further by MPs on whether they were Treasury ministers or civil servants, Diamond said officials.
Throughout the session Diamond gushed about how much he "loves Barclays" and praised the bank's staff.
Mann, with his booming Yorkshire voice, asked if Diamond would reject any of the £20m golden goodbye package he gets for quitting Barclays. Diamond dodged the question.
He insisted that the bank worked hard to identify and rectify wrongdoing by some traders.
"I stand by the fact that all other employees at Barclays see this is wrong, and I am not happy about it, but we put all the resources we could to investigate and deal internally and with regulators on this issue," he said.
Andrea Leadsom, the Tory MP, accused him of living in a "parallel universe".
With more light being shed on the actions of some investment banking staff at Barclays, executives are coming under increasing pressure to split the business in two between the riskier casino side and the consumer retail side.
Diamond may yet face another grilling by MPs in the proposed parliamentary inquiry into banking, led by the chairman of the Treasury committee, Tory MP Andrew Tyrie.