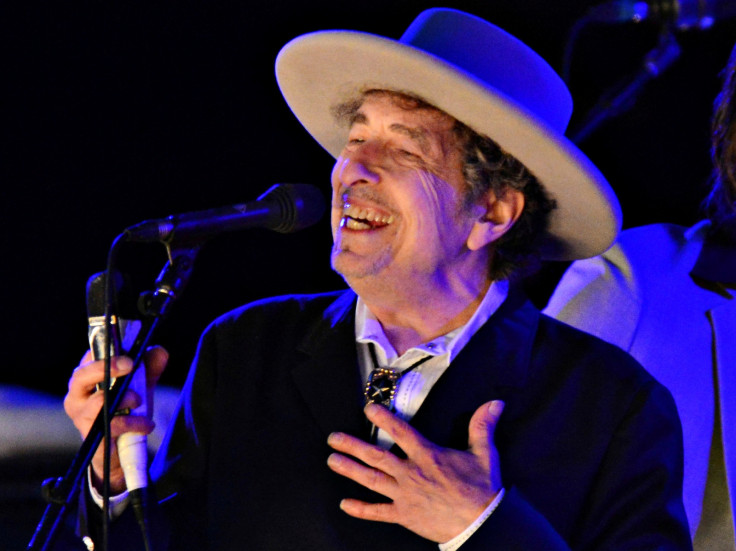 Iconic singer Bob Dylan will head to UK shores in 2017 to embark on a brief tour. Continuing his ever-lasting Never Ending tour, the Blowin' In The Wind singer will perform six shows in the country next May.
Accompanied by his band, Dylan, 75, will visit Bournemouth, Cardiff, Glasgow, Nottingham and Liverpool before wrapping up the stint on 9 May at Wembley Arena in London. Fans will be able to grab tickets when they go on sale at 10am on 13 December via Live Nation.
Dylan's new tour dates will support the release of his most recent album Fallen Angels, his 37th which was released in May and has received a nomination for the Grammys 2017 for best traditional pop vocal album.
Dylan is also up for the best historical album award for The Cutting Edge 1965-1966: The Bootleg Series, Vol. 12, released in November 2015.
The Like A Rolling Stone singer has hit headlines in recent weeks following his Nobel Prize in literature win. Dylan received the accolade in October but sparked controversy when he failed to publicly acknowledge it. The Swedish Academy later confirmed that it had been in contact with the songwriter who confirmed he will not attend the Nobel Prize ceremony in Stockholm, Sweden, on 10 December.
Instead, singer Patti Smith will attend the awards in Dylan's place and is set to perform his classic 1963 song A Hard Rain's A-Gonna Fall. Although he will not be present, Dylan will provide a speech to be read out on his behalf. The Swedish Academy revealed via Twitter: "Bob Dylan (#NobelPrize in Literature 2016) has provided a speech which will be read at the Nobel banquet."
Dylan is now enjoying a break for the Christmas holidays with his Never Ending tour wrapping up for 2016 in November after an exhaustive 72 dates across North America.