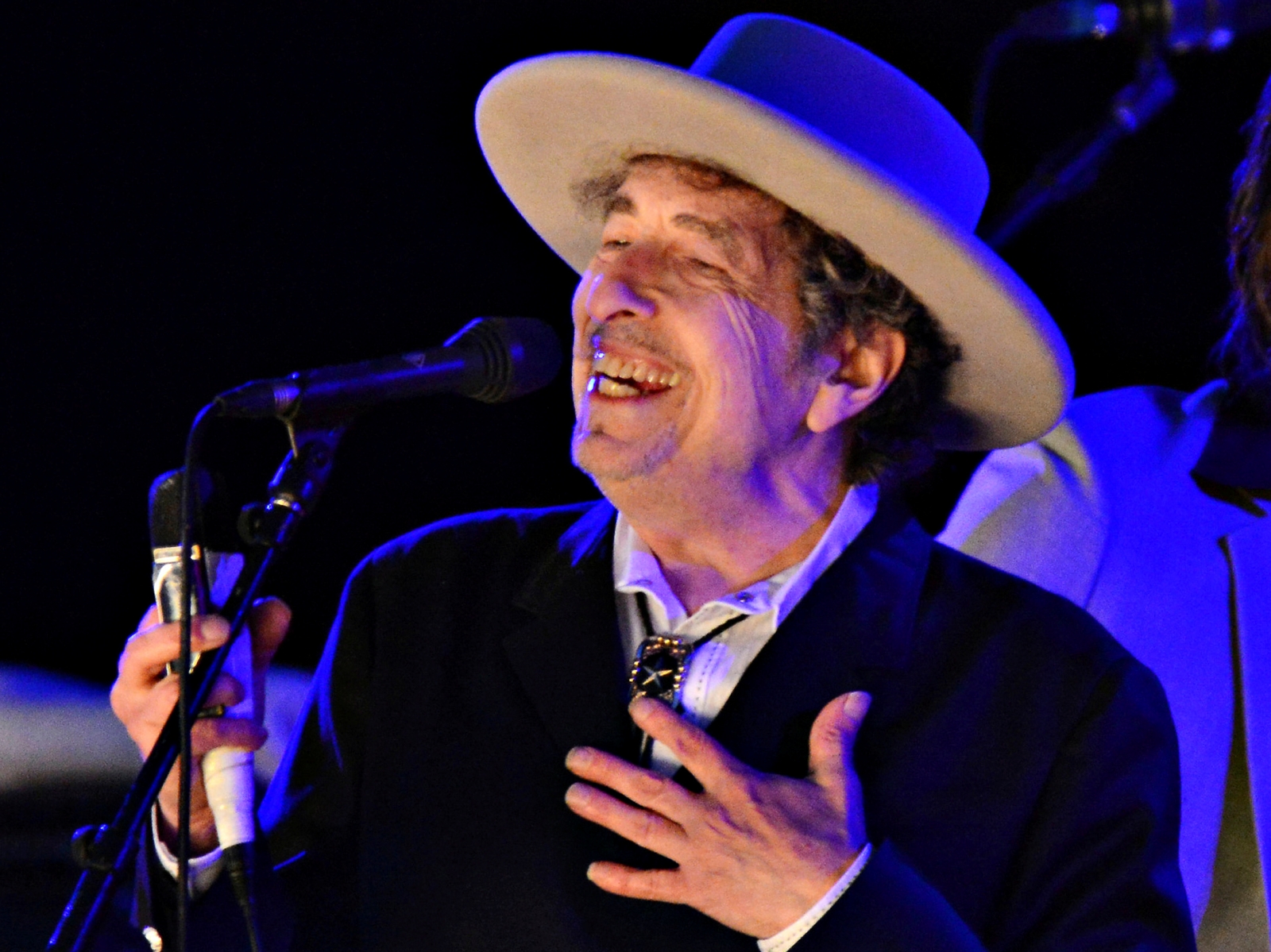 Bob Dylan will not be attending the Nobel Prize ceremony− but he is making sure that his presence is felt. The 75-year-old has penned a speech for the Swedish Academy that will be read at the banquet, organisers confirmed on Monday.
Although details of who will be reading his speech were not provided, Patti Smith is expected to take to the stage to perform Dylan's 1963 hit, A Hard Rain's a-Gonna Fall, as a special tribute. The singer and poet is a frequent collaborator of Dylan's.
The music legend was honoured with the coveted literature award on 13 October, after being hailed for "having created new poetic expressions within the great American song tradition."
At the time the academy's Sarah Danils said: "If you look back, far back, 2,500 years or so, you discover Homer and Sappho and they wrote poetic texts that were meant to be listened to, that were meant to be performed, often with instruments – and it's the same way with Bob Dylan."
Despite becoming the first musician to receive the award, he remained silent on the impressive feat for two weeks and perplexed fans even further by having "winner of the Nobel Prize in Literature" removed from his website, hours after it appeared.
His failure to initially publicly acknowledge the accolade and return calls was slammed as "impolite and arrogant" by a member of the academy. Per Wastberg told a Swedish newspaper Dagens Nyheter: "We were aware that he can be difficult and that he does not like appearances when he stands alone on the stage."
On 29 October, the star finally reached out to the academy's permanent secretary, Sara Danius, to say he appreciated the honour. "The news about the Nobel prize left me speechless."
He later revealed that he the recognition was "hard to believe", telling the Telegraph: "Whoever dreams about something like that?"
However, due to pre-existing commitments, he is unable to travel to Stockholm to collect his award in person on 10 December.