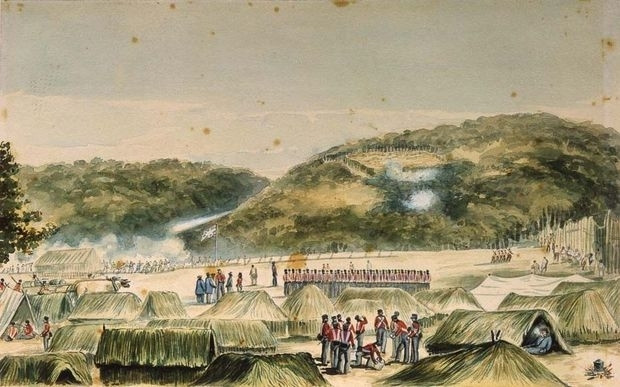 The remains of 12 British soldiers have been discovered a long way from home, in a mass grave in New Zealand's Northland Region. An archaeologist has identified the bodies as those belonging to men who fought in the Northern War aka Flagstaff War of 1845-46.
Around 175 years ago, the Northern War was triggered by a conflict between the Maori tribes and the Queen's army. It was triggered by Hōne Heke, a tribal chief, who challenged the authority of the British by cutting down the flagstaff on Flagstaff Hill (Maiki Hill) at Kororāreka, modern-day Russell.
The flagstaff had been a gift from Hōne Heke to James Busby, the first British Resident. The severance of positive ties between the two groups led to a conflict that lasted from March 1845 to January 1846 and included the Battle of Kororāreka, the Battle of Ohaeawai and finally, the siege of Ruapekapeka Pā.
The war ended in a stalemate, with 82 British troops being killed and 60 Maori dead. Since 2013, archaeologist Jonathan Carpenter has been on the hunt to find the remains of the soldiers buried on the site of battles. Tracing the location of battle in Ruapekapeka from information passed on by descendants from both the Maori and British fighters, he used radar technology to locate the graves.
Carpenter and his team examined the remains of two men, one with a musket ball under his ribs. They decided to leave the other 10 buried.
"It's hugely significant," he said. "These men took the Queen's shilling. They came from halfway around the world and ended up dying here and now their bones have become part of the earth."
For Pita Tipene, a descendant of both, Maori chief Kawiti, who defended the Pa, and Colonel Robert Wynyard, who commanded the British troops, the discovery will give family members a chance to pay their respects.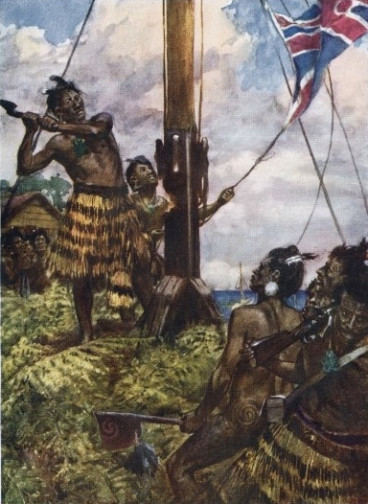 "We've been wondering for years and years, ever since 1986, where the soldiers were buried and because we didn't know where they were buried, we couldn't give them the reverence and the respect that they deserved so this is absolutely huge," Tipene told One News.
The Department of Conservation's cultural advisor Kipa Munro believes it is important to now find a way to mark the grave. "Although they were the enemy it was the Māori who made sure this was followed through on."
Carpenter hopes the British government will also step in to work towards creating a worthwhile memorial for the fallen. "It's important so that the family and descendants of these soldiers can come here and identify the grave," he said according to Maori Television.
"I hope that the British Government takes an interest because we've found your boys and we'd like you to come down and help us take care of them as time goes on."