Murder Victim Shaima Alawadi Body Flown Home to Iraq for Burial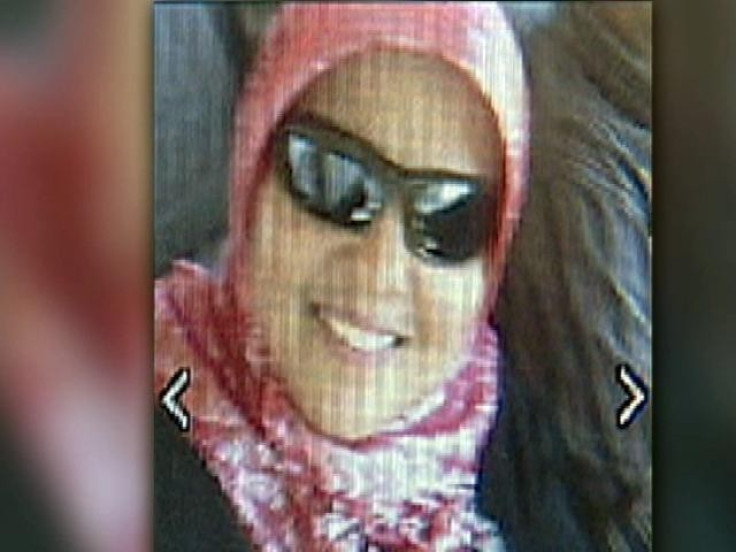 The body of Shaima Alawadi, an Iraqi-American woman who died in hospital after she was found beaten unconscious in her home, will be flown to Iraq for burial.
Alawadi, 32, a mother of five, sustained a severe head injury in the attack at her home in San Diego, California. She was taken off life support.
The Council on American-Islamic Relations said her body would be taken to Iraq for the funeral and burial. The Iraqi government will pay to repatriate her.
Alawadi's 17-year-old daughter, Fatima al-Himidi, found her unconscious on the floor of their dining room. A note left beside her body read: "Go back to your country, you terrorist."
The teenager told KGTV10 News: "They left a letter saying this is our country, not yours, you terrorist. My mum ignored that, thinking it was just kids playing a prank.
"But the day they hit her, they left another note and it said the same thing."
Alawadi was taken to hospital in critical condition after the attack but removed from life support three days later.
Investigators are looking into the possibility that the attack was racially motivated.
A Facebook group, One Million Hijabs for Shaima Alawadi, has been set up in her memory. The group, which has already acquired nearly 5,400 followers, asks members to post a photo of themselves on the page in a headscarf.
"The community needs to reach out to that family and say, 'We love you, we welcome you and we feel your pain.' There should not be an outfit that screams 'Kill me!'
"Hoodie or hijab, this needs to stop," the group said.
"Hoodie or hijab" was a reference to 17-year-old Trayvon Martin, whose killing by neighbourhood watch volunteer George Zimmerman because he was wearing a hooded sweatshirt in Sanford, Florida, has sparked outrage across the US and even angered Barack Obama.
The teenager was on his way home when he was shot by Zimmerman, who reportedly said Martin's hooded sweatshirt made him look suspicious.
© Copyright IBTimes 2023. All rights reserved.