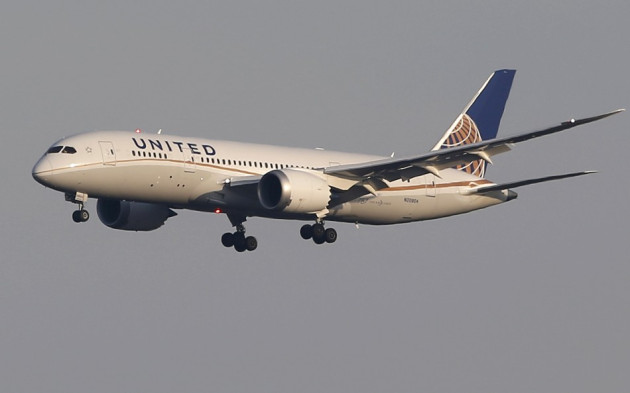 Boeing's flagship Dreamliner fleet has suffered another setback after a faulty 787 operated by United Airlines was forced into an unscheduled landing.
In an e-mailed statement to Sky News, US-based United said that flight 139, from Denver to Tokyo, "diverted to Seattle due to an indication of a problem with an oil filter.
"The aircraft landed normally and without incident and we are working to re-accommodate customers."
Boeing said it is working with United and General Electric Co on the problem. There was no initial indication that the problem related to the plane's battery, the source of repeated problems for Dreamliner in the past.
Rolled out in late 2011, the entire fleet of Dreamliners was grounded in January due to overheating in the lithium-ion batteries. The 50 jets, operated by different airlines across the globe, resumed commercial service in May after Boeing installed a redesigned battery system.
Even after the resumption, the aircraft were hit by further technical problems, putting their reliability at stake.
On 13 June, one engine on a 787 operated by All Nippon Airways (ANA) did not start after 141 passengers had boarded a Tokyo-bound flight from Yamaguchi prefecture in western Japan. The pilot had to call off the flight.
That came a day after ANA rival Japan Airlines (JAL) turned back a 787 flight to Singapore due to a problem with the anti-icing system.
The problems come just weeks after ANA and JAL, the biggest customers of Boeing's Dreamliner aircraft, put their full fleets back in commercial service following a four-month-long grounding due to battery issues.
United, which is currently the only US airline to operate the 787, increased its Dreamliner order to 65 aircraft on 18 June, with an order for 20 787-10s, Boeing's modernised and more fuel-efficient Dreamliner variant.