Boko Haram: Eight killed in latest attacks in Nigeria and Niger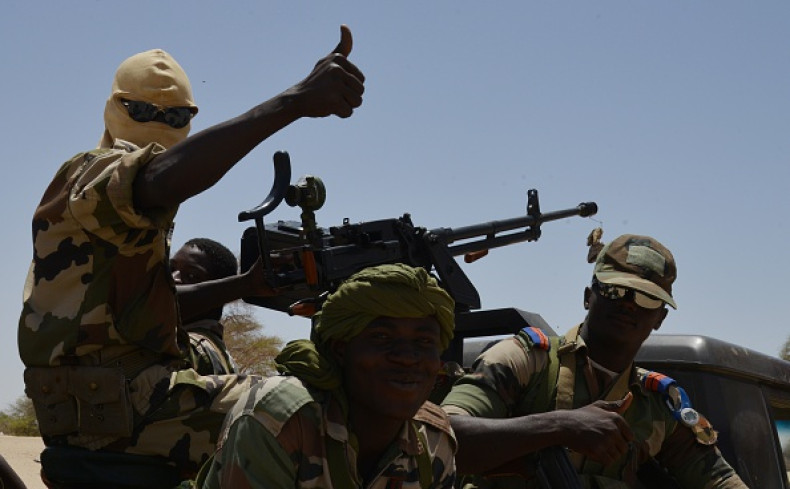 At least eight people have been killed in attacks blamed on Boko Haram terrorists in Nigeria's Borno state and Niger's Diffa region. Houses were burnt and villagers kidnapped during the raids carried out by suspected militants.
Witnesses said: "Boko Haram members" attacked villages armed with Kalashnikovs and threw explosives into people's homes, AFP reported.
Who are Nigeria's Boko Haram terrorists?
Boko Haram ( renamed Iswap) fights against Western influence in Nigeria and aims to impose its version of Sharia law throughout occupied territories. The group declared an Islamic caliphate in Gwoza, along the Cameroon border, in August 2014.
Boko Haram carries out attacks in Nigeria and neighbouring countries in a bid to take control of more territory. Three Nigerian states − Adamawa, Borno and Yobe − have been under a state of emergency since May 2013.
Boko Haram has killed between 17,000 and 20,000 people since 2009 and was deemed the world's deadliest terror group, surpassing its ally the Islamic State (Isis), in November. Nigeria has become the world's third most terrorised country as a result of the group's violent insurgency.
In Nigeria's Adamawa state, Boko Haram suspects burned down a military base and prompted soldiers to flee. Reports claimed local vigilantes fought the militants and prevented them from retaking the town of Gulak, previously occupied by the insurgents.
The raids came days after seven people were killed in Cameroon in twin suicide bombings and dozens were killed during a Shia march in Borno. Boko Haram, which fights to establish a caliphate throughout the occupied territories, claimed responsibility for the attack targeting the Shias.
The group targets mainly northern Nigeria with attacks also occurring in neighbouring nations and other parts of Nigeria. Earlier this year, Chad and Niger declared a state of emergency in areas affected by attacks blamed on Boko Haram.
Boko Haram's insurgency was mainly carried out by raids with armed militants attacking villages on vehicles. However, in recent months, the group has resorted to suicide bombings – often carried out by kidnapped civilians forced to blow themselves up – as a result of an ongoing regional offensive started when Nigeria's President Muhammadu Buhari took office in May.
Boko Haram is expanding
The regional offensive has scored some success, such as the recapture of key territories in northern Nigeria. Buhari instructed the Nigerian army to defeat the terrorists by December and announced that a new Nigeria-led task force – consisting of 8,700 troops from Nigeria, Niger, Chad, Cameroon and Benin – was ready to take over in the ongoing regional fight against the terrorists.
The Nigerian government has been claiming that Boko Haram is surrendering, but the group has disputed the claims in an audio message. In an interview with IBTimes UK, Colonel Sani Usman said the army was confident Boko Haram will not have freedom of movement and action by December.
However, analysts suggested the December deadline be reviewed while the UN warned Boko Haram is expanding and aims to destabilise countries by carrying out suicide bombing in crodwed areas almost on a daily basis.
A UN official in Cameroon said that there is only a small window of opportunity to stop the militants, Reuters reported. "We used to have pockets of Boko Haram, it's definitely expanding," Najat Rochdi, UN resident coordinator in Cameroon said.
"It looks like they are trying to break through inside the country but also towards the borders in the east, the borders with Central African Republic."
---
Nigeria up close: Check out our Flipboard magazine
---