Boko Haram: Nigerian army and self-defence fighters kill 150 extremists, rescue 36 captives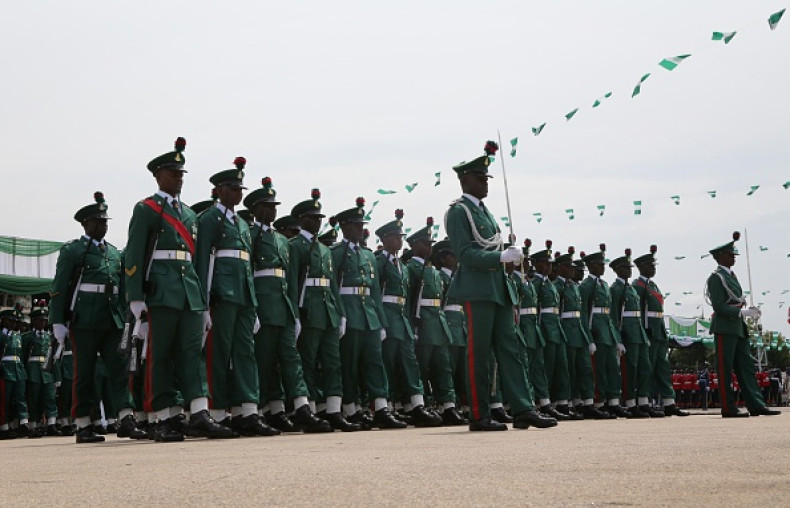 The Nigerian Army along with self-defence fighters reportedly gunned down close to 150 Boko Haram extremists and rescued 36 children and women form their captivity. The operation was carried out on Tuesday night (20 October), after an intelligence report claimed the insurgents were planning to launch an attack, in the north eastern part of the country.
"We succeeded in killing, at least, 150 Boko Haram members. We also recovered four AK 47 rifles, seven hand grenades, six locally-made EIDs, and 15 double barrel guns," said Bukar Jimeta, a senior vigilante official to the Punch newspaper.
Along with sophisticated weapons, around 155 cattle were also recovered in the operation, which took place along Ser-Jaji border communities of Madagali — Gwoza. The operation, planned by the army, included several joint task force personnel and vigilante fighters, who joined the army in the raid.
The attack comes in wake of the Nigerian Army's statement on Tuesday, where it had given Boko Haram terrorists what it called, "the final warning".
In the past few months, the Nigerian army has stepped up its attack on Boko Haram, by reclaiming many tracts especially in the north-eastern part of the country, the terrorist stronghold. They also claimed that many militants have surrendered, and said that on 2 September around 200 extremists put down their weapons. The army also managed to free 241 women and children last month, close to the Cameroon border.
Boko Haram, however, have denied the claim by the army that scores of extremists had surrendered.The militant group has killed over 20,000 people in its six-year uprising so far.