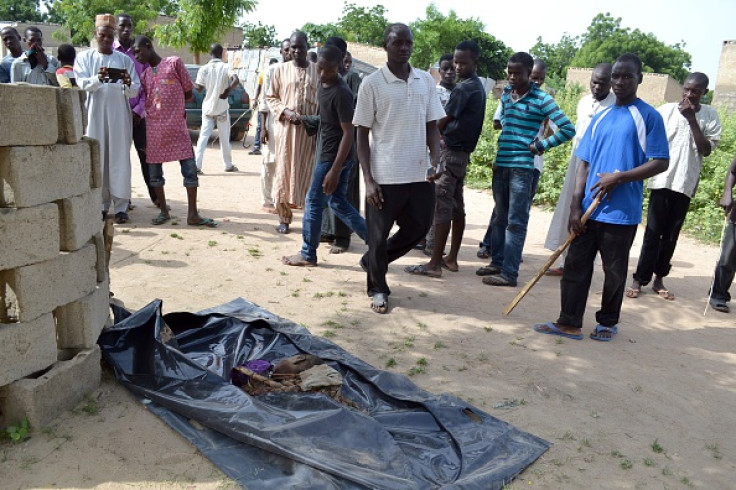 At least seven people have been killed in triple suicide attacks in Maiduguri, capital of the restive Borno state, north-eastern Nigeria. The blasts happened on Friday (16 October) morning when three girls, believed to be aged between 11 and 15, detonated the explosives they were carrying near the Mulai area.
Some 17 people were injured in the attacks, which occurred just hours after two blasts killed at least 32 people at a mosque in Mulai. No group has yet claimed responsibility for the five attacks, but suspicion is likely to fall on Boko Haram insurgents, who carry out attacks in north-eastern Nigeria and neighbouring countries in their fight to establish a caliphate throughout the occupied territories.
Borno is Boko Haram's birthplace and Maiduguri is attacked almost on a weekly basis. The group is also renowned for kidnapping women and children and forcing them to carry out suicide bombings. The insurgents have killed at least 17,000 people since insurgency became violent in 2009 and a new task force against Boko Haram – consisting of 8,700 troops from Nigeria, Niger, Chad, Cameroon and Benin – is ready to take over in the ongoing regional fight against the terrorists.
The Nigerian government alleged the terrorists are surrendering, while the group said in an audio message that claims made by the government and army are false. The person heard speaking in the audio is believed to be the group's leader, Abubakar Shekau, who is rumoured to have been replaced due to his repeated absence from the group's videos.
Who are Nigeria's Boko Haram terrorists?

Boko Haram (recently renamed Iswap) fights against Western influence in Nigeria and aims to impose its version of Sharia law in the country.

The group declared an Islamic caliphate in Gwoza, along the Cameroon border, in August 2014.

Boko Haram has raided several cities in the north of the country in a bid to take control of more territory.

Three states − Adamawa, Borno and Yobe − have been under a state of emergency since May 2013, due to Boko Haram's attacks.